Viewing an Instagram profile anonymously is possible with the tools like Picuki, dumpor and many other Insta viewers. Many people want to view and explore TikTok anonymously. There can be different reasons for doing this. The most common is that people don't want others to know about their actions. So, they view others privately. If you want to do the same, Urlebird is for you. It is a TikTok viewer tool that allows you to stalk others privately. You can view others' videos anonymously.
Contents:
What is Urlebird?
How Does Urlebird Work?
Is Urlebird Safe?
Is URLEBird Legal?
How to Use Urlebird?
Free TikTok Video Downloader without WaterMark
Are there Any Alternative TikTok Analytics Tools?
Do you want to know more about Urlebird? Is it safe? Is it legal? If you have these kinds of questions in your mind, this article is for you. This article provides answers to your questions about Urlebird.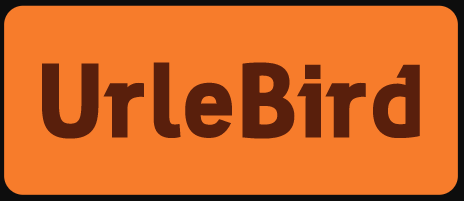 What is Urlebird?
Urlebird is an anonymous TikTok viewer used to view TikTok content anonymously. It allows you to view and download TikTok content that you can view and edit anytime. You can also consider it a TikTok analytics service as it lists the TikTok videos and their stats. If you want to analyze your TikTok account easily, Urlebird is a good choice. Just head to the website Urlebird com, which will show the videos.
How Does Urlebird Work?
Urlebird makes the contents of the TikTok account more accessible on their website. The website states that it exists to make information about TikTok users, videos, challenges, and hashtags more accessible, more discoverable and more usable for the public benefit. They display TikTok contents and analytics of the TikTok account free of charge. Anyone can see their own and other people's videos and stats.
It is simple to understand how they work. They make money by posting TikTok content on their website. However, they claim they don't host videos, thumbs of videos, or photos on their servers. All videos are hosted on TikTok servers.
What to do if you don't want them to use your content? Urlebird suggests making the account private, and the content will not be accessible to them. However, you can file a petition against URLE Bird if you are unhappy with them.
Is Urlebird Safe?
People have different opinions based on their experiences. Many people have claimed that Urlebird is using their data without their permission. Some people are calling this violation of their privacy. Moreover, users have complained about their deleted videos being available on the platform.
On the other hand, it is a TikTok analytics platform where you can view other users' videos anonymously without their knowledge. It also has useful features for the users. So, it depends on your priorities.
Is URLEBird Legal?
There is no clear answer to if URLE Bird is legal or not. They have many reasons on their website for the work they do. So, if you want to know how they are working, head to their website. Look at their privacy policy, terms of use, removal, and about us pages.
How to Use Urlebird?
Using URLEBird can make your access easy to view and analyze TikTok differently. You can use this TikTok viewer to analyze and improve your TikTok videos. There are different options available on the website that you can use to your advantage.
The home page of the website has interesting features. If you go to their website, Urlebird com, you will notice a search bar. In this search bar, you can search @user or #hash. Then you can see a list of trending videos. A list of trending users is also on the website. Trending hashtags are an important feature of the website. You can check trending hashtags and videos on these hashtags. You can do so if you have not created any video using the hashtag. In addition, you can check the performance of the videos against these hashtags.
The main menu of the website has different options like "Trending," Videos, "Users," "Hashtags," "Music," and "Downloader." The trending section has hot TikTok videos you can enjoy and pass your time. If you click on the videos option, it offers the two latest and most popular options. The "users" page on the website presents TikTok user analytics. Here you can see the latest and most popular TikTok users lists. The hashtags page brings the lists of the latest and most popular hashtags. The page" Music" brings you the latest trending songs on TikTok.
Free TikTok Video Downloader without WaterMark
If you want to download any TikTok video, the urle bird website has a free TikTok downloader for the users. Just copy a URL from TikTok and paste it into the space given on the website. You can download it without the TikTok watermark. It does not require installing any application on your PC or cellphone. However, you can find apk file of their app which you can use.
Are there Any Alternative TikTok Analytics Tools?
If you want to analyze TikTok, urlebird is not the only website. There are many other websites and apps that you can use. Some of these include Brand24, Iconosquare, Analisa, TrendTok, Popsters, Pentos, Quintly, etc.