Tiktok is everyone's favorite these days. Just post some content on the "for you" page of the application. If it gets in the eyes of the public, you will get the limelight in no time. It gives fame to many people for raising their voices and opinions. But there is one thing that is quite sad days for software users these days. Their videos or accounts get banned or closes without any notice or reason.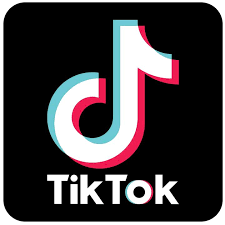 In the last 6 months, TikTok has banned more than 50 million videos and accounts for not following community rules. The most devastating point of this update is the user has no idea when and how the video is removed. Ever since the influx of social media, shadow banning, also known as ghost banning or stealth banning, has been around. It comes up when content has been blocked or partially blocked. Sadly, when your TikTok account is shadowbanned, it will negatively affect your reach and halt your growth. Influencers and businesses rely on social media to create a community. And when they lose a part of that community, they feel a loss of support.
What is Shadowbanning on TikTok?
Like its name, it is pretty self-explanatory. It means if the application found any violations in your content or account. It will ban you and you will get to know after the changes had induced over the account.
At the start, the ban on accounts lasts up to 24 hours. After that, it gives the warning and your account is back to normal. But due to rush or heavy scrutiny, the ban lasts from 2 weeks up to 1 month. Users face a lot of problems despite improving their accounts after shadow ban.
Reasons for Shadowbanning of Tiktok Account
Here are a few examples of reasons that could cause the temporary or permanent banning of your account.
Hate speech
Cyberbullying
Nudity and adult content
Promoting any kind of violence or criminal
Promoting drugs and drugging
Fake news and misinformation
Racism
Using copyrighted sounds on the videos
All forms of spamming (follow/unfollow, uncontrolled messaging, and video publishing)
Using third-party apps
Buying fake followers and fake engagement numbers
Using forbidden hashtags
Getting a report by other TikTok users for content stealing or copying
Abusing minors for TikTok videos
Movie or series spoilers
Signs of Your Account Shadowbanned
As is already discussed that the user cannot know how and when his account gets banned or blocked by the company. There are a few signs you have to check from time to time to be aware of your account's condition.
Less or no likes
No viewership on public page of TikTok
Zero engagement
Cannot post any new content
How to Get Unshadowbanned on TikTok?
Here are a few tricks and tips you can opt for to avoid shadowbanning in the future and improve the content you are uploading on the software.
Uninstall and Reinstall TikTok
After you know that your account is not working properly, the first step is to delete the last video you uploaded. Maybe that video violated one or more community rules and regulations on the software. If the problem persists, just uninstall the application and install it again on your phone. Sometimes a glitch happened for some minor reason or your application needs an update immediately. Most of the time this trick helps the users and it makes the account functional again.
Switch to A Pro Account
Another trick you can opt for to make your account functional again is changing your account into a pro account. For this open your TikTok account on your phone. Go to the profile and tap the "switch to pro account" option. This change might work positively for your account engagement. It will give clear insights and audience trends in the graph and number forms. So if your account has an unusual ban, you can try this trick to avoid any further problems.
Delete Offensive Content
The next hack and the most important trick are to check your content from time to time. Do check the quality of content from your account. After two weeks to one month of ban, check all the videos you have posted on the account. Then try to make content that completes all the requirements of the software's community rules and regulations.
Put TikTok On Hold for Sometime
When you know that you are shadow banned from TikTok, try to delete all the videos from your account. After waiting for unbanning for 2 weeks to 1 month by the authorities. Try to make your account clear and put it halt for some time. A little gap maybe proves to be good for the future of your account.
Post Original and Innovative Content
Now you know all the reasons why your account or video got banned or closed for some time. Try not to copy other influencers or content creators after getting unbanned. Make unique and original content, putting your soul into it. If you make videos within the community's rules and it is eccentric from a visual point of view.
If you check statistics, creators who post new content more often get more views and likes on their videos and account. It saves them the chances of getting shadowban or closing to a great extent.
Know Your Audience More
This step is most crucial yet important to get engagement and views on your account. For this, you should know the needs and requirements of your target audience. First decide the nature of the content you want to post, whether it's motivational, comedy, skits, dramatic or musical. You should read and learn the new trends and fashion in that very class. This practice will help you make better videos and more engaging content. It will increase the views and likes of your account and the chances of getting banned again will be minimized by much percentage.
Conclusion
TikTok might be the biggest source of entertainment these days. But once you get shadowbanned it is quite difficult to get that audience again. To prevent that unfortunate event, you much take safety measures first. This article is written for making a guideline for its prevention. Give it a read and it will help you in this matter for sure.