Facebook and messenger are the best way to communicate with friends and family. It has the most convenient user interface that will allow you to send pictures, gifs, message effects, and many other options to express your feelings and point of view. Recently like Snapchat, Facebook also introduces a feature where any message you send can vanish after viewing.
Vanish Mode on Messenger
Vanish mode in messenger is end-to-end encryption where all the messages will disappear the moment a person views them. Meta head office introduces this update for the security and privacy of the users. If you are talking about something private and extremely discreet, turning on this feature can help you big time. It works on android, iOS, iPad, and phone browsers, but does not apply if you are using messenger on a laptop or pc.
This feature is available on Facebook messenger and Instagram simultaneously. You can enable it yourself or in some cases, it enables automatically. Another thing to ponder is whether it works if both devices have this update on their phones. If either of the users has an older version of the application, vanish mode will not activate.
This update is widely appreciated but in a few cases, it may become a bit clingy and annoying. Sometimes you do not want to delete the conversation but you accidentally enable it and the whole conversation is deleted right after the other person has seen it. It may be a little heartbreaking for you. The chat disappeared cannot recover at any cost. People who love to save memories did not like this mode and keep it off all the time.
Another bad thing about this feature is a notification about a screenshot. The only method you can save the conversation in vanish mode is by taking a screenshot. But right after you take a screenshot, it will notify the other person that a screenshot has been taken. It is quite disturbing and can create rifts in a few situations.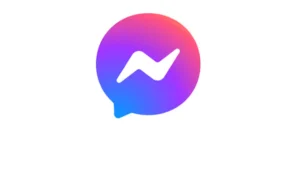 How to Turn on Vanish Mode in Messenger (Android)
If you want to turn on the vanish mode, here are the easiest steps you can take to enable it on any device.
Open Facebook or Instagram on your device
Open chats and messages
Tap on the desired chat where you want to turn in on
Swipe up from the bottom
And it will enable the vanish mode of that chat instantly
It will notify the other person as well that this chat has an active vanish mode from now on.
Turn on Vanish Mode (iOS Or iPad)
For apple devices, enabling vanish mode in messenger or invisiblemessenger is a bit different. But we are here to explain it in detail. Here are the steps you have to follow to get it enabled on your device.
Launch the Messenger app on your iPhone or iPad and select a chat
Now tap on the profile picture to open the Chat Settings and scroll down to the Privacy & Support section
Then open Vanish Mode and afterward, enable it by toggling its switch to the on position
Now read the details about the Vanish Mode (if the Vanish Mode is launched for the first time) and tap on OK to enable the Vanish Mode for that chat
Then hit the back button twice to reach the chat screen
Now type in and send a message
Then wait for a response and afterward, continue with the chat (if the other party accepts to use the Vanish Mode).
Once the chat is done, quit the chat or hit the Turn off Vanish Mode button, and the messages will disappear. Now the regular chat window of Messenger will be shown.
There is also a shortcut to enable Vanish Mode. To do so, head to a chat in Messenger, swipe up on the screen till the circle fills up, then let go, and the chat will be shown in the Vanish Mode. The Vanish Mode can be disabled by swiping up on the chat screen.
Disable Vanish Mode after Closing the Chat
If a user ends invisiblemessenger mode on his device but the other party did not close the chat on his device and sends a message in the Vanish Mode, the chat on the user's device may also be launched in the Vanish Mode. To kill this aspect, when a user quits the Vanish Mode, then he may send a regular chat message to the other party to end the Vanish Mode on his side as well.
Vanish Mode Is Not Turning On…… Reasons
Sometimes it happens that you are trying but vanish mode is not enabling or not working properly. It can happen for a few reasons. Here we are discussing all reasons in detail now.
Chat with a different profile: Since the update works perfectly on Instagram and Facebook still it does not apply cross application availability. It means if you are talking to a person from Facebook messenger but the person is talking on their Instagram chat box, vanish mode will not enable or vice versa. Both parties have to be on the same platform to let it work properly.
Swipe up but the other person doesn't: Sometimes you want to turn off the vanish mode so you swipe up and it will notify you that vanish mode has turned off. But the other person does not approve of it turning off (especially on iPhone). It is to remember that in iOS, both people have to approve any of the changes that happen in the chat otherwise the change will not happen. So, in this case, you turn it off but the other person doesn't, so the moment you send any message, the mode will be activated automatically.
Use an older version: It is also a possibility that if you are using an older version of the application then updates won't apply on the chat. Even if one person has an updated and the other doesn't vanish mode will not enable properly. So keep your device updated to avoid any problems.
Conclusion
Vanish mode is the biggest convenience for all social media users. But sometimes it can be a bit of a problem as well. So just enable or disable it according to your desire and enjoy your social life on your terms.