We love Instagram a bit too much. We saw some memes we like, we see some pretty dresses we like and the list goes on. Few people are so generous in this that they like everything they see on their feed. Few people want to know what and when they like any post on Instagram. Few want to find something they want to order or few just like to keep track of their activities.
For all these people Instagram has a special feature. Where you can see the last 300 liked photos arranged chronologically. Now for both android and IOS, procedures are a bit different. But here we are giving a complete guide on how you can find previously liked photos and posts on Instagram easily.
Find Previously Liked Posts on IOS
IOS interface is quite different than androids. Each application has a few differences so are the workings. Following are the steps that you can take to see previous posts and photos on your Instagram.
Open the Instagram app on your phone.
Go to your profile by tapping on the bottom right icon appearing on the screen.
Tap on the hamburger sign or three lines on the top right corner of the screen
Go to the option saying "accounts"
if you scroll it down there will be an option called "post you've liked" in the list
Tap on that option
Here you can previously like 300 photos, videos, or anything you liked, which are arranged chronologically.
Here you can apply different filters as well, e.g. according to date, name, location, etc.
You can delete or unlike those posts: If you want to unlike or delete some posts you can do it here as well. Just open the picture and click on three dots appearing on the screen. Here are the options that you can choose between. You can delete, unlike other actions that you can take what you want to do to those photos or posts.
Find Previously Liked Posts on Android
Now, androids are designed much easier and more user-friendly. If you want to see previous photos that you had liked before, there is one step more than IOS. So following are the steps that are necessary to accomplish your desired activity.
Open the Instagram application by tapping on its logo
Open your profile by clicking on the bottom right corner of the screen.
Tap on the hamburger sign or three lines placed on the top right corner of the screen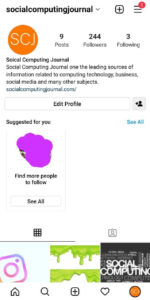 Few controls will appear on the screen
The third option will be "your activity"
Tap on that
There would be one option named "Interactions"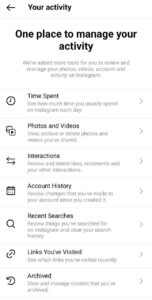 Tapping that will appear a few more options, click on "likes"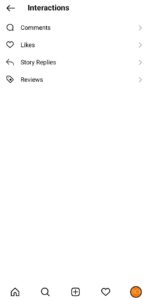 Here will be your last 300 liked photos arranged date-wise from "new to old"
You can have a few filters that you can set to see photos and posts, for example, author. Date, location, etc.
Unlike or Delete the posts: Just like IOS, deleting posts or unlike them is quite easy. Just open the post or picture and follow instructions to unlike them conveniently. You can easily track your liking routine and arc that you have created on Instagram.
Reasons to Find Your Liked Posts
There are so many reasons that one wants to check his previously liked photos from time to time. Here we are stating few
Follow new accounts: Sometimes people want to follow similar kinds of pages and posts. So they want to revisit old posts so you can search and follow accounts easily.
Read long captions: Few influencers and celebrities write amazing yet long captions so they can make their point clear. People want to read that but sometimes they do not have enough time for that. So they review their previously liked photos so they can revisit and read those long captions when they are free.
Read comments: On a few posts, people post unique yet amazing comments that people entertained by comments more than posts. If one does not have much time but they left it by liking it so that they can read comments after getting free.
Leave a comment: If users do not have much time but they want to put the point of view in some post. So they revisit the post to leave their comment and convey their expression loud and clear
Check product detail: Sometimes user wants to check a product, service, contest, workout routine, recipe, makeup tutorial, or something else. So they left it by liking and revisiting it when they get free time.
Checking previously liked photos on insta website
If you don't have access to the mobile application and you want to revisit your previously liked posts on Instagram. But here is a catch in this matter. If you want to check your previous photos then this feature is not available on the instaweb. It was available a few years back but with new features and updates, this feature get worn out from the website.
Frequently Asked questions (FAQs)
Here are a few questions that one user can have in their minds regarding seeing previous posts.
I liked a link on Instagram, where can I find it?
Ans. Instagram has every record of your activities on its interface. Just follow the procedure and find the link you want to explore.
Go to settings from your profile, in the go-to activity option mentioned in the list. Here you can find the list of links you have liked or visited before. You can check them and find your desired one easily.
How can I track likes on my account?
Ans. Yes, you can keep track of your likes on your account easily. But if you turn your account into a business or professional account, it can give inside analytics of all activities. You can track accounts' health and workings more clearly.
We have given a complete guide about checking previously liked posts and photos on Instagram. If this article is helpful, let us know via email