Is it bothering you as well when you are about to record something amazing but suddenly your thumb slips on the screen?  This spoils the complete experience and let's be honest few moments cannot repeat ever in your life. Snapchat is the most used application in the entire world. It is famous for its catchy filters and disappearing messages feature. It gives its users to be relevant in every event and situation.
It is very difficult to record a video without holding a button. You have to use any other person to record or hold the phone at a certain angle so that you can record the video and handle the phone simultaneously. But don't worry! We have a few hacks and tricks to use without touching. By using these tricks, you can do hands free on snapchat.
Few tricks are for android and few are for iOS. However, some of the tips are both operating systems. In this article, we will try to cover all the aspects and helpful tricks to recording video for you.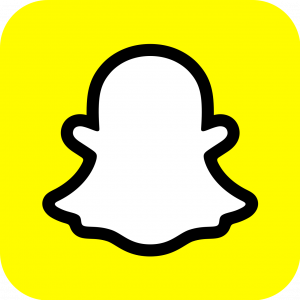 Record a Video without holding the button
Recording a video is an essential part of every event. Youngsters vouch for each moment that they can capture and share with their loved ones. Here are a few tips you can opt to record video without holding the screen:
Lock the screen while recording (android and iOS)
Put a rubber band on the volume up button (android)
Turn on assistive touch (iOS)
Lock the screen while recording
This is the easiest and most common hack that can opt to record video without using the button. You have to follow the following steps to record a video.
Open Snapchat on your device
Select the filter you want to apply to the video
Start recording normally while holding a red button appears on the screen
After a few seconds you will see a lock sign appears right on the left side of the red button
Slowly moves your thumb on the lock sign, it will lock the screen and no further change can't be made on the screen
Record the video up to your desire and you do not have to hold it anymore. Now you can move the phone freely for 360 degrees easily. It will help you to cover more space and content within the time limit.
When you are done recording hit the red button again and it will stop recording.
Your video will be saved in your gallery or Snapchat interface.
Most of the users try this method to record in Hand-free mode. But sometimes due to some glitch or any other reason the lock sign did not appear on the screen. It can be a problem in a few situations. You have to find an alternative way to record video without holding the button. For this you can opt for the second hack we are going to tell you.
Put a rubber band on the volume up button
At the start, it seems a little childish and stupid but trusts me this is the best hack you can try to record video without holding the button. You can do no hands on snapchat. For this just take a normal rubber band and adjust it on your phone near the volume up button. So whenever you want to record a video without touching the button, just put that rubber band on the volume up button. And starts recording. Yes! It's that easy to record in hands-free mode. You can record it for as long as you want.
Turn on assistive touch
Now iOS and apple devices have a beta setting so that if you change the setting of certain applications they can operate without touching. This is called "assistive touch" in their language. To turn it on and work efficiently you have to follow a few steps. They are as follows
Open Settings and select General.
Under General, tap on Accessibility.
Select Assistive Touch under Interaction in Accessibility settings.
Toggle Assistive Touch to On and select Create New Gesture
Tap and press on the screen and move your finger in a circular direction.
Select Save at the top right corner and give this gesture the desired name.
Tap on Save so that the gesture can be used later.
Now open Snapchat and on the recording screen tap on the Assistive Touch bubble.
Next, select Custom followed by Video (or whatever name you set for the gesture earlier).
Now, you will see a circular icon hold and drop it on the Capture button.

You can use assistive touch on IOS
That is it! The video will start recording and you do not need to press and hold the Capture button to record the video. By this method, you can record videos on Instagram without holding the button as well. You can set the gesture timespan as long as you want to record the video.
Clear the cache (Android)
Now, android does not have assistive touch on most of their phones. But if you launch Snapchat and it does not start working. You should clear the cache in the settings. Just go to the application's setting and clear all the junk the software has downloaded in the meantime. After that, you can record video by locking the screen or putting a plastic or rubber band on the volume up button. This hack works almost 90 percent of the time and you can record video without holding the red button for as long as you want.
Benefits of recording video without holding the button
Here are a few benefits you can get if you made a video using any hack we have discussed today.
Unique content: If you want to get noticed in the crowd you have to be creative and unique in your videos. If you record Snapchat videos without using your hand, you can create much amazing and unique content for your followers. None of the other users can do this and through this, you can get more views than others.
Feasible use: Through this feature, it will be more comfortable and convenient to use Snapchat. You will not get tired and you can record for as long as you want.
Conclusion
Snapchat changes the lives of many youngsters in terms of fame and limelight. Through using these hacks and tricks you can record videos without using your hands and it will give you more exposure and convenience to record stuff.