Snapchat is a popular application among youngsters. This software is a pioneer in introducing temporary stories and life events on the social media platform. You can post videos and pictures on the timeline or send them to your friends, and they will disappear after viewing or 24 hours maximum.
This tool is very entertaining as well as dangerous. In the fun moments of funky activities, you may get into the wrong stuff as well. To prevent these parents, have to keep an eye on their kids and their Snapchat activities.
In these modern times, kids are so skeptical about their privacy and personal lives. They do not even share it with their parents or siblings. It is an alarming situation for parents, how can they control or keep an eye over their growing up kids. To hinder this problem, developers made a few tools for parents to check their kid's activities. Other than parents, these apps are widely used by marketing teams to know the likes and dislikes of their target audience. Few of the users may also use them for foul purposes but due to the disappearing feature of Snapchat, the hacking can give a glance over the account, not the entire detail of the user openly.
How To Hack Into Someone's Snapchat?
Now hacking a Snapchat account using these third-party applications are so easy and convenient. In some of these tools, you do not have to log in or add your credentials to sign up. Just go to their official website or install them on your systems. The app will do its job smoothly.
Most of them follow the same set of steps to hack accounts which are stated below.
Open the application
In the search bar write the username or Snapchat nick of our desired account
Now you can check the call history and chat history of the user 24/7.
It can even record Snapchat activities for you
You can track them by enabling a GPS tracker as well.
Using these applications, you can even track their activities on Facebook, tinder, Twitter, myspace, WhatsApp, Instagram, or other social media platforms. Some of the famous applications are discussed below. You can compare and choose according to your preferences.
Mspy
mspy as its name suggests is the most used application for tracking other devices. It has the most convenient user interface that allows you to enter anybody's phone in a few steps. It works amazingly in both android and IOS. You have to create an account to enjoy all the features of this tool.
After getting this tool, you can track their calls and their chat history with anyone within one click. Track their locations via GPS tracking, record their activities and watch their most followed or liked page or photos. It can give full control over others' accounts and you can see the person inside out.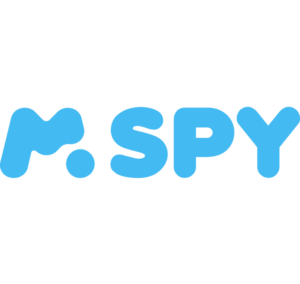 It is a paid tool that offers different packages so you can choose according to your affordability. If you get one-month package it can cost you $48.99 per user. For 3 months bundle, it is quite affordable and charges your account up to $27.99. And for a year it is most convenient that it only costs $11.60 for a whole year of usage.
You can follow a few steps to get a complete bundle of mspy and enjoy all of its perks.
Create an account by entering your credential in the desired boxes.
Choose the operating system you want to hack, like android or IOS.
After that the system will ask about your preferred plan you want to apply, you can choose between one month, three months, or a yearly package.
Once your account is created, get the desired device and install the mspy in that device as well.
Open Google Chrome, and enter the following address into your target device's browser's address bar – getmSpy.net/a
Check the visible box and click on the download
Immediately installed when option appeared on the screen
Do not forget to open all the permission toggles and applications
Now follow the instructions and install the application on both devices accordingly
Sync both devices with each other
After the Installed option appeared on the screen, go to the Snapchat option and start browsing the account.
You can even see the deleted photos or disappeared photos as well via mspy.
uMobix
uMobix is another parent's friendly application that helps them to keep track on their kids. They can track their locations, phone calls, text messages, and photos and videos they sent to their friends. By using this application, you can have a clear peek into the lives of your teenage kids. It enables the 24 hours calling tracking, outgoing calls, read received and sent SMSs, track geolocation in real-time, and monitor activity on social applications like Snapchat and checks deleted stuff as well. The user interface is so convenient and easy to follow that any parent can use this with perfection.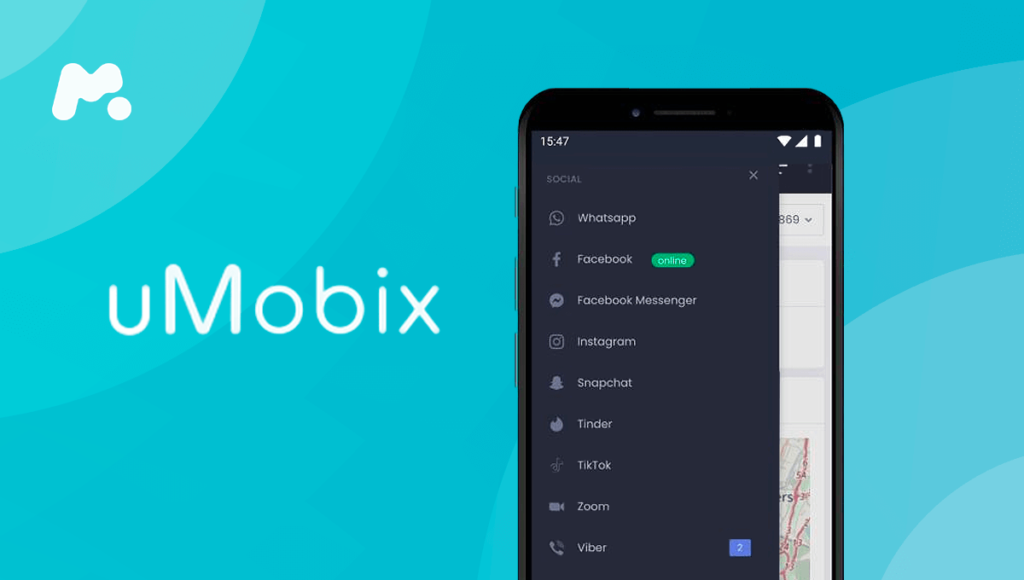 The price to get this tool is quite similar to mspy. They came in three types of payment modes. For a monthly subscription, they charge around $48.99. If you opt for three months subscription, they charge around $27.99 per user. For a yearly bundle, the prices are most economical and they charge your account up to $11.60. You can choose as per your preference and affordability.
To enable the features, follow the stated steps
Open the uMobix app or website on your device; it works amazingly on both android and iPhone.
Create your account on the application
Now get the target phone and download the app
Now open your targeted device's browser and enter the address – app4space/12345678
Downloading and installation will start on that phone instantly
Sync both devices
Allow all the permissions to give access
enable the key toggles
now go to applications and tap on Snapchat
Now you can surf the app and know all the activities happening on the application and phone as well.
Mobilespy.at
This application is a beautiful amalgamation of both my and uMobix software. It also has a tracking device, picture tracking, chats history, calls logs, and all the features that other spftwares have. All messages are sent and received on Snapchat, even the ones that have been deleted. Mobilespy.at also notifies every time the target device's user is online on Snapchat. You get access to all contacts that your target Snapchat user has been in contact with throughout their history on the platform.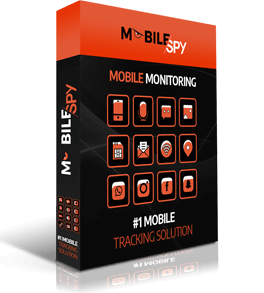 If you talk about pricing and subscription fees, it is a bit more affordable than the other two devices. For a monthly subscription, they charge $19 per user. For a 3-month plan, the subscription fee is $16 per user. If you want to get this for a year, it will cost around $13 per user annually.
Cocospy
Cocospy is another example of a parent-friendly and user-friendly interface to track Snapchat on other's devices. It will allow you to check on other applications like Facebook, Instagram, Twitter, etc. It works smoothly on android and iPhone. The only difference is charges are different for both operating devices.
Installation of this application takes a minute only. When the software is active on both devices, you can hide the app as well so the target phone owner cannot find out. After that, you can sneak in the phone and check call history, and last messages and check photo galleries as well. It will notify you whenever the user gets a new notification.
Now let's discuss money! This application has a 4-star rating on the market so it gives quite a nice service to all its users. For an android phone, it offers three payment modes. For a basic plan, it charges around $39.99 per month, a premium plan $9.90 per month and for a family bundle, it will cost you $69.90 per month.
For an iPhone or IOS operating system, charges are a bit different. It charges for Premium Plan – $10.83/month, Family Plan – $99.99/month, Business plan – $399.99/month. You can choose according to your convenience.
Hoverwatch
Hoverwatch is a powerful tool that has all the spying features in it. You just have to download it and that's it. It has a 4.9 rating overall that is considered the best in the market. You can use it on all the operating devices like windows, ios, and Android. With this application, you can track WhatsApp, Facebook, Instagram, myspace, etc as well.
It will help you to remain invisible while tracking someone. Also Enables you to know the Internet history of someone's phone. This application helps you to control your employee and children's activity online.
If you talk about prices and subscriptions, it comes with a few options to choose between. For a personal plan, the fee is $29.95 per month. For a professional plan, they charge almost $9.90 per device. For corporate or business use the fee is $6 per month.
eyeZy
eyeZy has a 4.8 rating in the market. Just like its name, it is the easiest to understand the software you can get to spy on other devices. It works great on Android, iOS, iPad, and Android Tablets. You can restrict your spouse as well if you want to restrict them to use your device.
It can track WhatsApp, KiK, Telegram, Viber, Tinder, LINE, Snapchat, Hangouts, Skype, Instagram, and Facebook Messenger. Salient features of this software are View incoming/outgoing calls and SMS including iMessages and deleted calls and SMS, view contact lists, Screen recorder, Keylogger, Photos, Videos, view emails, calendar notes, keyword tracking, application blocking, website blocking, Wi-Fi blocking.
If we discuss the prices of the bundle it comes with three types of payment modes. You have to pay $9.99 for 12 months, $27.99 for 3 months, and the highest $47.99 for a 1-month subscription.
Spyine
It operates in stealth mode so you can rest assured that there is no way for the Snapchat user you are spying on to be aware of the fact that they are being watched. Aside from Snapchat hacking, the app also facilitates call monitoring, SMS tracking, and browser history tracking. Compatible with Whatsapp, Facebook, Instagram, Snapchat, Tik-Tok, YouTube, Reddit, Tiner, Zoom, Viber, Telegram, WeChat, Skype, Hangouts, Kik, and other Dating apps. The Android version of this tool requires a process that involves software download, while the iOS version is web-based.
These applications are so versatile and flexible that you can design the whole tracking system yourself. It will give you a good run for your money. Some of these come with a money-back guarantee as well.
It offers two types of payment modes for both android and ios. For android cost you around Basic – $49.99/month, Premium Plan – $16.66/month, Family – $99.99/month. For ios, the subscription fees would be for Premium Plan – $16.66/month, Family Plan – $99.99/month, Business plan – $399.99/month.
FlexiSpy
FlexiSpy is another powerful tool that offers a 7-day money-back guarantee as well. It has all the features that we have discussed above. Tracking the calls, notifying the new and suspicious activity, tracking locations and sim locations, monitoring incoming/outgoing calls, SMS, MMS, contact list, SMS Remote Commands, etc. It also Monitors Audio files, Application activity, Keylogger, Photos, Videos, wallpaper images, and calendar, Sends Remote Commands from the Web, Dashboard Alerts, and checks device battery status.
It Monitors Facebook, LINE, Viber, WhatsApp, Snapchat, Hike, Kik, Instagram, Skype, Google, Hangouts, Telegram, Tinder, and WeChat. In short, this app is the answer to all the prayers of parents.
It comes with a 24 hours free trial period. After that, it charges you the standard charges for the month, quarter, or yearly based.
Conclusion
Snapchat or other social media platforms are quite sensitive and sometimes children inappropriate as well. It is essential for parents to keep an eye on them and knows all the activities and movement of their innocent kids. These applications are very useful in these matters. They are a bit pricey but looking at their perks and benefits, the price does not seem more. If it serves the security of kids, parents are happy to pay it.