Instagram reels or short videos are the best new thing trending on social media. A lot of influencers are using reels instead of TikTok to convey their message or post unique content. Millions of the users post their videos or reels on their handles either on stories or timelines on daily basis.
Sometimes you are trying to post a reel on a story or timeline, but it gets stuck again and again. You are unable to post it anyways. It may destroy the fun experience of Instagram. It can be because of any reason. Some of them are discussed below.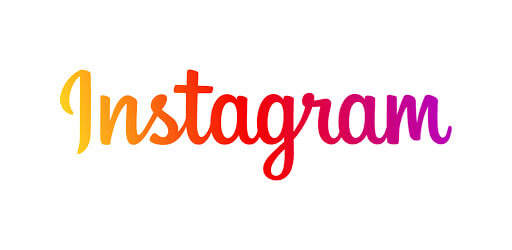 Reasons of Reels Get Stuck
Here are a few reasons that can cause stucking in reel processing on Instagram.
Internet is disconnected: Sometimes a very basic problem that can cause a problem is internet disconnection. It can occur when you forgot to turn on wifi or cellular service. Sometimes the internet connection you are using is glitching and service is bad in your area. If these are one of the problems then you cannot post reel or even picture easily.
Technical Glitch: It can also happen that Instagram faces some technical glitch on the backend and due to that you are unable to post reels easily. It can occur at anytime and anywhere because Instagram faces such heavy traffic that it can overload the servers often.
Outdated version of Instagram: This can also be a big problem you can face if your reels are not posting. If your Instagram version is old enough to get through. It will start causing a problem for you.
The Large Duration cannot be Posted: If you are unable to post reels on Instagram, the duration can be a problem. Instagram reels cannot post more than 60 seconds. If it is one or two seconds long, the application will start glitching. Processing will be stuck and video will not be posted on your handle easily.
Check your Video Format: If your video format is not MP4 then you may have trouble uploading that on your Instagram account, you should convert your video or record your videos into MP4 format so that you can upload that on your Instagram feed and this will not get stuck in that situation.
Whenever you face such a situation, make sure that the video is in MP4 format at first, and always maintain that while you are recording any live videos for uploading must keep it in MP4.
iCloud Storage Insufficient: This problem can happen on iPhones only. iCloud storage is the efficient path while you're uploading anything on your Instagram if your iCloud storage becomes full this would not keep further data in the storage. In this case, you have to wipe out some of your Instagram data by clearing the cache files or Deleting iCloud backup of other apps as well to free up some space and this will let you upload your Instagram videos.
How to Fix This Problem
Here are a few trick and tips using which you can fix your reels processing.
Restart your device: The solution that always works is restarting your device and waiting for a reboot. Most of the time it clears the junk files and the application starts working smoothly. This hack works on both android and apple devices.
Check Internet Connection: Now check whether the Internet service you are using is smooth or not. If bandwidth levels are low or your cellular services are disturbing. You cannot process your reel in any way. Just make sure you are using fast-track internet and then upload reels on Instagram.
Free up storage space: As we discussed earlier if your phone does not have sufficient space, the reel cannot upload on stories or timelines. Try to free up a little space by deleting unwanted applications and junk. This hack works on both android and apple. The clearing space process is a bit different in both but the results are always the same. A much better Instagram experience for a long time.
Update your Instagram application: Another method you can try to fix the problem is updating the application. If your Instagram version is older or outdated, the device will stop responding to it. After the update, all new versions and plugins will install automatically. It will improve the experience in all departments.
Clear Cache and Instagram data: This hack is very useful when it comes to improving performance. Go to the application's settings and tap on the clear cache option. It will clear all the previous data from the phone and the application will be as good as new.
Check Video Format: Check for all the details of the video you are trying to upload. If the video is not mp4 it will cause a lot of glitches while uploading. Convert it into mp4 and process it easily.
Uninstall and Reinstall application: This hack is also very useful in most cases. Whether you are using an android or IOS device, uninstall the Instagram application from the phone. Then go to the apple store or app store to download and install the same. After the setup, the application will start responding positively.
Contact Instagram Support: If still, your reels are not processing easily. contact the application's customer support system. Go to the settings of the application and tap on report problem. Describe the hindrances you are facing and press send. The team will look into it and after a few hours or days (depending on the problem nature) your application will be fixed and you can post reels easily.
Remove videos that may violate any community rules: Check your profile thoroughly and delete all the videos that may violate any minor community rule of Instagram policy. Sometimes this hack works in a miraculous way and you can post your reels in a much smoother way.
Conclusion
Instagram is everyone's favourite application. Getting a minor problem causes a serious disturbance in one's life. Posting a reel can be difficult so the user cannot connect with their friends and family, This is an alarming situation for any social media user. Try to use any of discussed hacks and make your Instagram experience better and more fun.