The world is evolving rapidly these days. They want quick and instant results. They always seek shortcuts yet effective software that will speed up their work speed. Making documents and sending emails is essential for any corporate job. Most users now move towards speech software so they can command and their tasks can be done in no time.
There is much Text to speech software available in the market. You can just text the message and convert it into a voice file using one of this software. Some of them are free, meanwhile, a few are a bit costly but come with a lot of features.
This software comes in handy when you are multitasking and you have no time to read long texts. Other than that voice messages gave more clarity and perspective to your point of view. If your work does not require speech software more often, you must opt for free software. But if your work is more precise and needs more details, you should get the paid version of this software. They are much easier and more user-friendly.
Best Text to Speech Software Apps
Here we are discussing the best and most efficient software that can provide precise yet instant results to your texts.
Balabolka
This is one of the best and most famous free text to speech software on the market. It has all the necessary options that are used to convert any text file into speech. It is free of cost and available on windows only.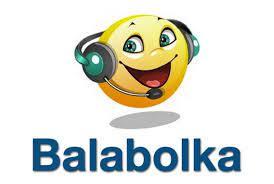 You can either copy or paste the text into the program, or you can open several supported file formats (including DOC, PDF, and HTML) in the program directly. In terms of output, you can use SAPI 4 complete with eight different voices to choose from, SAPI 5 with two, or the Microsoft Speech Platform.
Other than that this software allows you to convert your file into mp3 and WAV. It can improve the quality of sound and effectively. It has also the option of bookmarking the file so you can find the required file in no time. Balabolka allows you to choose different pronunciations for your text. It will help the listener to decipher the message more clearly. So just download it and easily convert your text files into speech with just one click.
Murf
Murf is one of the amazing paid text-to-speech software in 2023. It has so many features that make it eccentric in the market. You can text your entire script and even record your voice in the interface. Murf provides you the professional AI services that have amazing voiceovers by trained people.
It will adjust the pause and pronunciation of the text and voice. The best tool to present your finding in a corporate job and high-end business meetings. The best corporate tool is acknowledged by many companies.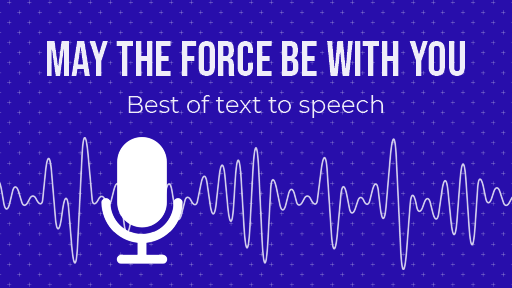 It has more than 100 realistic voices across 19 languages. So you can choose from so many varieties to convert your message easily. It also has a feature of grammar assistant, adding free background music, trimming video & music, and many more. It can auto-edit the text and sound as well. Murf also has advanced team collaboration features, access control, pronunciation library, and SLA.
It comes in three different prices to facilitate users. It offers Free, Basic ($13/month), Pro ($26/month), and Enterprise ($69/month onwards). For more features and facilities you should opt for 69 dollars option.
Natural Reader
Now, this tool is a gift for dyslexic patients. They can easily write and this tool will convert it into a smooth voice file. The best part of this software is it works on all operating systems. Windows, macOS, Android, and IOS all are compatible with the natural reader. It is free of cost and comes with a lot of perks.
It also has OCR, which enables you to load up a photo or scan of text, and have it read to you. It also has a floating tool that can help you customize the text and choose the pronunciation of speech. You can edit the file as per your preference and it will convert into mp3 and Wav files easily.
Another special feature of this tool is a built-in browser that can help you search for anything during building your text. In short, this tool is the answer to all prayers for so many users. The most convenient interface to convert text into speech.
Speechelo
Speechelo is another great tool to convert text into speech. It has so many features that can allow you to convert your written text into well-versed voice files. It is useful for sales videos, training videos, educational videos, etc. Other salient features you can add are breathing & pauses and voice tones, changing speed & pitch, support for 23 languages, etc.
The interface is so user-friendly that you can change your voice into male or female as per your preference. It has 30 human sounds that you can insert while converting a file. It is also compatible with video creation software such as Camtasia, Adobe, Premier, iMovie, etc. You can also customize the tone in four different moods, read the text, normal tone, joyful tone, and serious tone.
You can convert the text or voice file into mp3 format by following three easy steps and your file is ready to deliver. It is paid software so you have to pay to enjoy its services for an unlimited time. It does not require a monthly subscription but a one-time payment of $47. This is a discount deal so just go on their website and avail of this offer; they also offer a 60-day money-back guarantee.
Panopreter Basic
Now, this application has so many benefits but these days users avoid this tool. The first reason is it is only compatible with windows only. So a lot of users switch to other software that has more options. If you keenly observe the software it has a decent number of options to convert your text into voice. You can convert them into mp3 and wav and keep duplicate files as well.
It converts plain and rich text files, web pages, and Microsoft Word documents into neat voice files. You can also customize the font color, background, and highlighting text. It is free of cost so few users ignore a few problems and use this tool to convert the files smoothly.
Synthesys
This is the most professional tool that most companies prefer. It has a wide range of tones, languages, male and female voices, languages, and reading speeds. This tool allows you to convert files in the most natural voice tones. You can set different moods from joyous to serious as per your requirement.
Synthesis's AI voice-generating interface allows you to set your text into pauses and breathing gaps as well so it can deliver a real-life experience. Within three steps you can generate a decent voice file that you can use for corporate and educational purposes.
It is a cloud-based tool that has the largest library of voiceover artists. This tool has Over 35 female and 30 male voices that can give a natural voice experience. Its interface is convenient that you can sell as many voices as you want.
This application is a bit price comes in few variants. You can choose between audio synthesys and human studio synthesys variants. Audio comes in at $29 per month; Human studio comes in at $39 per month. Meanwhile, both variants and bundles come in $59 per month.
WordTalk
One of the oldest yet most effective tools that is available in the market for said purpose. Most users avoid this now because it is a little unattractive and difficult to operate. It is compatible with windows only so you must have any version of windows to use this. This application has all the basic tools and features. At the start, you may find it difficult to operate but by reading a user manual you can have adequate benefits from wordtalk. It supports SAPI 4 and SAPI 5 voices which serves a nice job after converting files.
It is developed by the University of Edinburgh, a tool button that serves as a text converter on windows documents. It is free of cost so if you need this feature for personal or nominal use only, this tool is enough to fulfill your needs.
Nuance Dragon
The tool that provides the best and most accurate in converting files. Nuance Dragon is the most expensive tool available on market, but it is best for professional and personal use as well. It is cloud-based and can work on widely dispersed data available on the internet. Powered by Microsoft Azure, a HITRUST CSF certified, it provides 256-bit encryption to your data and voice. The best considered in the world of converting text into speech.
Another beautiful feature of this tool is its security services; it promises the user privacy in hand and does not compromise the user's data. Now if you ask about price and subscription charges, it has the highest price so far. For professional use, it charges around $500 and for personal use, it costs around $200 for the services. You do not have to pay more often, it's a one-time subscription fee and you can convert files for an unlimited time.
Zabaware Text-to-Speech Reader
This tool is basic in the market yet provides essential facilities to its user. Zabaware text to speech reader as its name suggests reads the plain text and converts it into mp3 and Wav files in a few clicks. It works on windows only and it is free of cost for all users.
You can insert your text into a document or word file and it will convert it into speech in auto-saved voices. The only drawback is the voices this tool provides are quite expensive. The basic ones are enough for basic work but not suitable for professional work.
It can convert files from the clipboard as well, but the only customization is adjusting the volume of the sound.
Notevibes
This tool is the most versatile and multi-dimensional tool that you can use to convert files. It has a whopping 177 unique voices that speak in 18 different languages. You can insert text as well as recorded voice and it will convert it into a high-quality speech file in a few steps.
It also offers different pronunciations that clear the messages to clients more precisely. It can use for corporate as well as personal interactive use. Educational institutes and high-end business prefers this software for their conversions.
Considered best for commercial YouTube, broadcasts, TV, IVR voiceover, and other voice conversions. It generates a natural voice with 200 to 1000,000 characters. It converts your voice into mp3 files with all the corrections and editing.
It has a limited time free trial period as well, but with few options and features. For personal use, it has a $7 per month package, $9 per month package, and $84 per year package. For professional use, it offers $70 per month, $90 per month, and $840 per year packages respectively.
Linguatec Voice Reader
This application is another good addition to this field. It can convert files in a few steps with all essential editing. It provides you with dictionaries, data from the globe, and different languages and voiceovers that help you build a decent file for clients. You can get mp3 files of your text quite conveniently.
It comes in the free demo but provides a few services only. For home, subscription charges are $57.34. Meanwhile, for professional use, it costs around $573.4.
Conclusion
There is a lot of new addition that corporate, educational and personal lives adapt. There are few people who cannot read or decipher the text message easily. For them, this text-to-speech software is a blessing. They can easily hear and react correctly.
There is a lot of software available in the market; some are free some come with a price. If your work is global and worldwide, you should opt for paid versions as they have more options and features for your texts.