Customer Relationship Management is the biggest tool to manage contacts and details in a certain manner. In these times it is almost impossible to keep track of each customer personally. You have to install third-party software. CRM industry was geared primarily toward sales and PR professionals, offering a convenient way to store information and track communications with customers. Today, CRM solutions straddle several areas, such as marketing, analytics, communication and light project management. Some CRM systems even have built-in chatbot and calling capabilities, letting your sales reps communicate with clients directly from the system.
There are so many tools available in the market but first, you have to think about the type, nature, and purpose of your software needs. Here are a few steps where you can determine the perfect software for your business easily.
Make a budget: Before investing you should know how much you are willing to spend on new installation and procedures.
Best software list: Now list down all the famous and effective software that is useful in 2023. The latest software has more features and advanced techniques.
Assess other similar businesses: Now make a comparison list of all the competitive rivals and assess what type of software they are using for management purposes.
Analyze the market: After that assess the market and make a list that which software is ruling the market and what kind of extra features they are offering.
Read Reviews: Now read the reviews of your short-listed software and make a list of pros and cons of each of them.
Test your shortlisted software: Download free trials of a few software and test them on your system. If they are compatible with the nature of your business type, click a check on that.
Make your decision: After finding the perfect tool for your business, just buy the premium subscription and enjoy all the features that the bundle offers.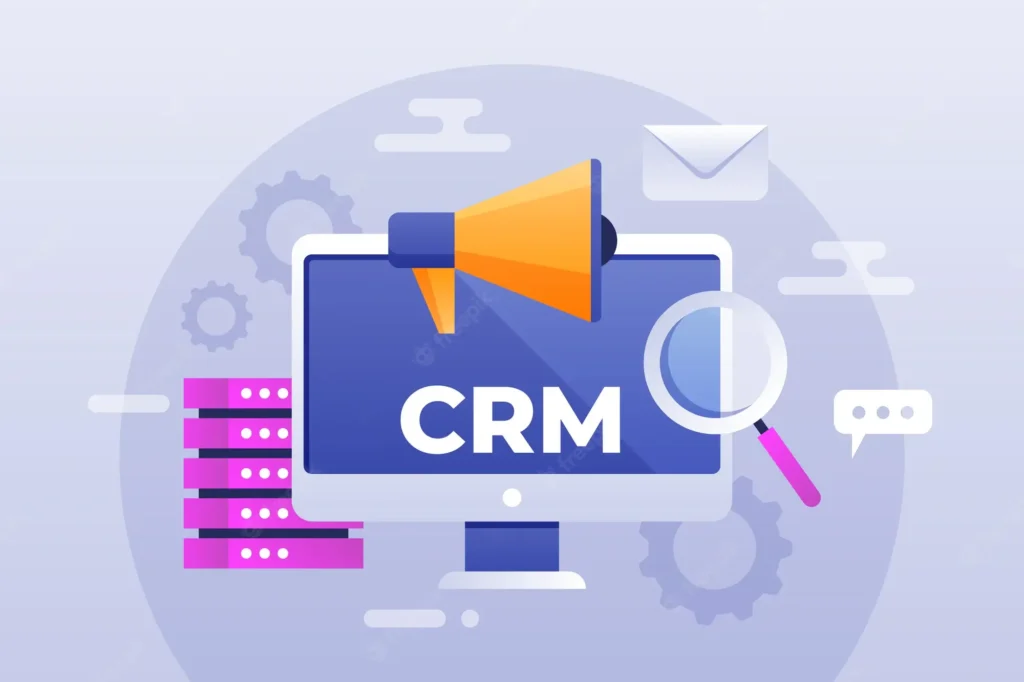 Benefits of CRM
Here are a few benefits that installing CRM software can provide you in long term.
Organizing: This software organizes the customer's contact details decently. It revolves around basic work, mission accomplished—but not everything will be as breezy. Providing in-app directions, definitions, and help articles is a must and will help with the more advanced features.
Forecasts sales: A good CRM tool predicts future sales It covers all the basic information about the business and will give an estimate about your quarter or semi-year sales.
Scale your sales cycle: It will tell the scale of your sales and how it impacts the level of your business.
Automate the workflow: The active CRM tool will set all the steps accordingly and automate the sales in auto mode.
Build Customer Relations:  Good CRM software will help you to build potential customers and old sales representatives. In short, this software can build your business report in multi-dimensional ways.
Zoho CRM
It is available on Windows, IOS, and Android, the most flexible and versatile tool to manage the CR of your business. It has all the necessary features that are needed to build strong customer relations in the business. Increase leads, accelerate sales, and accurately measure performance with ease and efficiency. The AI-powered assistant, predicts leads and deals, identifies potential customers for conversion and helps large sales teams focus their efforts with user-friendly guidance.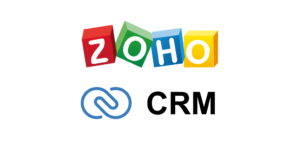 If you talk about pricing and fee subscriptions there are various ways you can adopt to get this software. It costs around $40 per month per user, charges will be deducted annually. But there are two more modes as well. For a standard model, they charge almost $14 per month while for advanced and professional use they cost around $54 per month. It is stated that if you want to use this software on your pc, phone, tablet, or other devices, it is advised that you must opt for the $40 plan, it has more facilities and features available in it.
Hubspot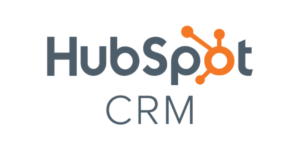 Hubspot is the only software that provides the best CRM facilities free of cost. It has all the essential tools and buttons that are necessary for building strong relations with clients and sales representatives. Its user interface is so convenient that you do not worry about the functioning of the tool. It sleeps and starts working again instantly without lagging. The only drawback you might find is that if you want to set the advanced setting in your software, the prices are quite high and unaffordable.
Salesforce
CRM tools have so many dimensions, in the market salesforce is the leading one in this field. With one of the industry's largest third-party app marketplaces, Salesforce has integration capabilities for an impressive amount of platforms. Whether it's Mailchimp, QuickBooks, Dropbox, or Google Workspace, Salesforce can help you integrate and streamline whatever you need to accomplish your sales and service goals.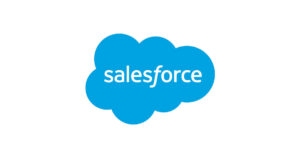 You can customize the settings as well so you can plan your sales and relationships accordingly. This is the most powerful third-party application that gives outstanding workflows and amazing performance.
There are a few drawbacks as well like it has a steep learning curve which means it does not give accurate results in a few cases. It is quite an expensive tool but looking at its perks, most of the big companies and few small businesses opt for salesforce for better and authentic results.
If you talk about the price of salesforce, they are quite costly. For a 10-member usage of any company, they charge around $25 per month. The professional plan comes in $75 per month. It also has an enterprise package that comes in $150 per month. For the unlimited bundle of services, the price of salesforce is $300 per user per month.
Insightly
Insightly is one of the easiest interfaces that tackle the smooth data input and formulation. The tool is very consistent and very convenient to pick up and send to all of the clients. It deals with the management and marketing strategies of the company, thus it will predict future sales and progress via charts. You can customize it as you prefer to be your desk applications in the system.
There are a few drawbacks as well; the advanced setting and tools are a bit pricey. For task files and managing, there are few advanced settings available in it. It is a decent application having a rating of 4 out of 5 in the market.
Let's talk about price and fees now; it is a bit costly as well. For the lowest bundle, they charge around $29 per month from the user. For better and professional use, it costs around $49 per month then. If you want to unlock all the advanced settings and tools in the application, you have to pay $99 per month.
Keap
Keap is one of the most trusted tools for CRM in the market. It is highly customizable and can work in auto mode as well. It is also integrated with applications like PayPal. The best part of this tool is that it sends important emails and messages to all team members in instant mode.
It connects with all the potential customers and project heads for better communication. It has a lot of features that will determine the future of your business.
It has a few disadvantages as well. It is a decent application having a rating of 94 out of 100. It is a bit pricey for new businesses or small setups. But for a better and stable enterprise, Keap is one of the best tools you can get for your business.
It offers you a free trial period of 14 days. After that, it comes in three different payment modes. The lite mode of Keap comes at $40 per month, meanwhile the pro mode with two users charges around $80 per month. If you want to go advanced and wanted to have all the features altogether, it charges around $100 per month where the tool can be used by 3 people.
Pipedrive
One of the popular management tools in the market is Pipedrive.  It is used by almost all of the biggest companies in the world like Allied Digital Services Limited, Axopen, LCS Constructor Limited, Fluid Inc., SE2 Inc., Beanbag, Air call, Lefttronic, etc. The most convenient interface is the highlight of Pipedrive, it allows you to make various charts flow and task files in order. It is compatible with all devices like phones, pc, macOS, tablets, etc, and it also synchronizes them in one click.
It has a few disadvantages as well; it is a bit pricey if you analyze its cost with other software. It is vague in terms of prediction and reporting.
It comes in three types of payment modes, Silver, golden, and platinum. The silver package comes at the price of $12.50 per month per user. If you want to take the gold package it costs around $24.20 per month. For the platinum package, the charges went up to around $49.50 per month.
Act! CRM
Act! CRM is a very basic and useful tool for managing tasks and contacts. It has more than 70 templates to communicate with all the team members and clients. It is known best for email tracking & metrics, drip marketing, surveys, campaign calendars, etc. It is used by The Sherman Sheet, Cardinal Realty Group, Mercer Group, Inc. CharterCapital, Tramac, etc.
It is quite easy to use and interact with team members.
Despite of oldest tool, it has more disadvantages than benefits. It has a lagging problem that causes a problem in between operations. Sometimes it needs a third-party tool to function properly.
From the price point of view, it is almost compatible with other tools. It offers two types of payment modes, cloud-based, and on-premises. If you choose the on-premises mode, it costs around $37.5 per month. Cloud-based comes in three types. Start with $12.5 per month, pro $25 per month, and expert $50 per month.
Oracle
Oracle started in 2005 and since then it is quite a famous one in the management market.  It is compatible with all devices like Linux, windows, android, macOS, and iPhone. Used by Accenture, TCS, Fusion5 Limited, Hyro Asia Limited, Larsen and Turbo, Wipro Technologies, Birla soft, Zensar Technologies, etc worldwide.
Best known for tracking Sales, Leads, and Opportunities. It is quite convenient to deal with new or old clients with various tools and functions. It has the specialization in perfect prediction and reporting.
It is not friendly from the client's point of view, very difficult to integrate with other devices. Few features and settings are too complex for any business.
If you self deployed the system yourself, it costs you $110 altogether for a year. Otherwise, the three modes are $75, $90, and $125 respectively according to expertise and features.
Zendesk
The most advanced and updated software that you can get is Zendesk. It offers unique native integration and customer services products to provide support through a full customer life cycle. Used by Intermind, Staples, Shopify, Mailchimp, Instacart, etc. With a rating of 90 out of 100, it is compatible with all devices.
The only con you can face is its price since it does not have any free version. After a free trial period of 14 days, it starts charging you. It starts from $19 per month, then a professional pack costs around $49 and an expert bundle came in at $99 per month per user.
Sugar CRM
Sugar CRM is the cloud-based management tool that helps to predict, record and connect task files and the workforce. It is used by CA Technologies, Coca-Cola, Dassaul System, Linder, Loomis, LUEG, Marathon, Reebok, the List, Ticomix, VMware, Zenoss, etc. It is well connected and Reports and dashboard summaries help you access the information gathered by SugarCRM's automated features through a centralized overview.
The trial version is completely free while after that charge starts from $40 and it will keep increasing with the addition of more tools and features.
Conclusion
With time and the expansion of business, it is necessary to get something that can help you organize your tasks and contacts easily. For this purpose, CRM tools are installed in the system. There are hundreds of tools available in the market but it is very important to identify the best option for you.