In the corporate world, it is very necessary to make various types of documents. A PDF format is considered best in such cases. They are precise, neat, and easy to read interface. But it has one flaw as well; you cannot edit or change the text on PDF. So, if the document needs some correction, you have to make a new document or discard the old one. It is impossible to make important PDFs again and again so developers created a tool for this, a PDF converter.
These converters can change the nature of your document into the desired form, like word files, docx, PowerPoint, excel sheets, or whatever you wanted. There are various converters are available in the market. Most of them follow the same procedure, stated below
Open the converter
Upload the PDF you want to convert.
Click on the desired mode you want to convert the document in
Click on done/ convert option
That is, your document will convert in seconds, now you can edit, add, and insert transition facts or data.
Best PDF to Word Converter Tools
There are various options you can find online, few are few, and few are costly. We are giving a full guide on these converters, you can choose from them as per your requirement.
WorkinTool PDF Converter
Workintool PDF Converter is a powerful tool that allows you to convert any PDF into word, excel or PowerPoint files. Within a few steps, you can convert the files in seconds. You can read PDFs, combine files, convert them, slit and compress them, and use it to do a lot more with PDF files in just a few clicks. It is compatible with macOS and Windows.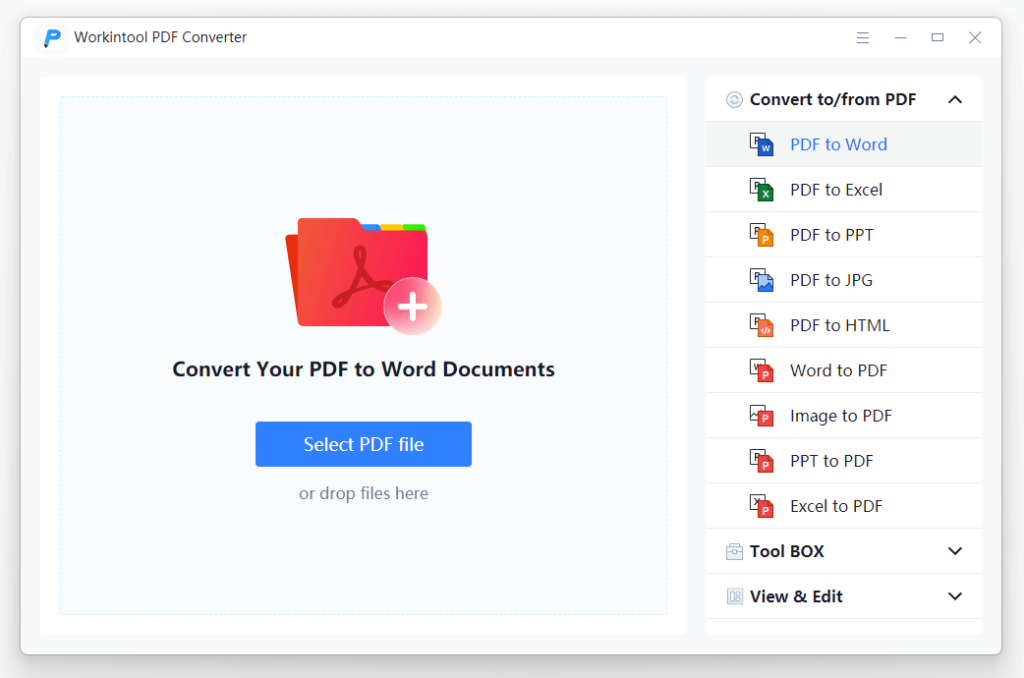 It will not disturb the original quality of the document and it will convert to the same format. It does not convert pictures or other transitions applied on PDF. But on the whole, it does its job pretty accurately. It can add watermarks, margins, designs, or logos to the text as well.
If you talk about price and fees, it is free of cost, just download it from the internet and start converting files.
Ashampoo PDF Pro 2
Ashampoo PDF Pro 2 is another powerful tool to convert files easily. It helps you to convert files. edit it to an extreme extent, add logos and watermarks, etc easily. This software is fully capable of the new toolbar, menu structure, and meaningful toolbar icons making it easier to use. It is compatible with Windows 7, 8, and 10.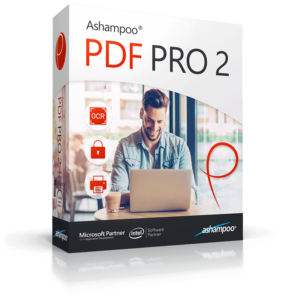 By using this software you do not have to worry about document quality. It will convert it into a decent font and format easily. This software has a user-friendly interface that can add margins and a decent size to your documents.
If you talk about price it comes with small fees. It costs around $29.99 but you have to pay only once. With one subscription three people or three systems can use the entire bundle.
Adobe
Adobe is a name that needs no introduction. A software that is best for converting PDF into word files. You can convert PDF into other formats as well. Another salient feature of this tool is you can turn HTML, Text, and online files into PDF as well. So, after converting them into word files, you can convert them back as well. It is compatible with all the devices like windows, macOS, etc.
It is also paid software but most professional users prefer adobe for their tasks. This is the fastest and most convenient tool for various functions.
It starts from the free trial period of 7 days, after that it starts charging a nominal fee. For a start it costs around $9 per month for a basic plan, after that if you want to upgrade it to pro mode, it costs around $14 per month.
Smallpdf
This converter is one of the convenient and eccentric types of tool for your document. The interface is so user-friendly that you can just drag and drop the document and it will start converting instantly. One of the powerful tools to redesign your boring or defective document into meaningful content. It is compatible with all devices and can be operated through website, cloud, and other platforms as well.
To enjoy the facilities of Smallpdf, you have to pay a little. After a free trial period of 7 days, you can pay $12 per month to enjoy the features. Looking at its features and tools, this fee is not a dime.
PDF to DOC
PDF to DOC is another example of a small but powerful tool for conversion. This software is known for converting, compressing, and even merging documents into any other format. With a few steps and clicks, you can choose the format you want to convert.
You can extract data from the internet as well. It is compatible with all the devices like Linux, Windows, and macOS. One of the extra features you can enjoy is its multitasking. You can convert at least 20 PDFs at once with this software. You do not have to wait for one task to be complete to start another conversion.
If you talk about pricing, here is some good news for you. PDF to DOC is free of cost and you do not have to pay anything to enjoy its features.
ILovePDF
iLove PDF has a catchy name but serves the fastest conversion as well. It is compatible with all the operating systems and devices easily. You can use this on the website as well. Just upload the desired PDF and convert it into Word, PowerPoint, or excel sheet easily.
It's few features are conversion, merging, compressing, and even editing the margins and watermarks as well. You can convert JPEG as well, and compressing it does not compromise quality. With the best possible quality, you can convert any file into your desired format in a few seconds.
Now comes to its fees, you do not have to worry about. It is completely free of cost. Just download it or use it web-based, it is good to go.
PDF Converter
PDF Converter is another example of the fastest and most effective tool for the conversion of files. This tool has a two-step conversion method and it makes it the most used application among thousands of users. It also uses 256-bit SSL encryption to keep your files secure. Plus, it also deletes your file from its database upon completion of your task.
If you talk about price and fees, it comes with three different modes of payment. For the basic model, it costs around $6 per month per user. For a pro mode, it charges around $50 per year. If you liked the software so much and wanted to enjoy its features for a lifetime, just pay $99 and enjoy a pdf converter for a lifetime easily.
Nitro
Nitro is another example of converting files into word files. This is the only software that takes care of your privacy and customer care. Many users are reluctant about their files and their secrecy. They do not want to keep it in the public system so no one can use it.
Nitro went the extra mile to facilitate their users, they send the file via email, despite saving it in the system. It is web-based and you do not have to worry about any leakage of your credentials. It is compatible with all operating systems and devices. You can convert PDF into word, excel, or PowerPoint easily.
It is a bit pricey software but it ensures the user's privacy, for this purpose many users prefer Nitro to other software. It gives a free trial period of 14 days. If you liked the system pay $127.20 for a lifetime subscription.
Simply PDF
Simply PDF is another effective tool that is available for converting files. It is compatible with all operating systems and devices. This tool allows you to upload, compress, convert and edit the desired file in any format. You can convert PDF into Word, PowerPoint, or excel without compromising on quality. Keeping the same layout and margins, the whole document will convert.
This tool is user-friendly and within a few clicks and steps, you can convert files into the desired format. It can even convert margins and compressed the transitions as well. You can see a ditto PDF in the form of a Word file.
You can use this format for an unlimited period for free. There are no charges for its awesome features.
PDF2GO
PDG2GO is another tool that is built for helping users to convert files into word files. You can edit, compress, merge or upload the files from any source. It is compatible with any operating system and device. It is also great in PDF Split and Merge, compression into your desired size, and repairing, optimizing, and rotating a PDF.
It is a UK-based tool and it charges in Euros. If you want to enjoy the facilities of this tool you have to pay 5.50 Euros per month per user, and for pro use, you can pay 44 Euros for an annual subscription.
Foxit
Foxit is a tool that is compatible with all the latest devices and operating systems. It is a powerful tool that can compress, merge, and without decreasing the quality, you can convert any file into the desired format like word, excel. docx or PowerPoint.
The interface of this tool is so easy and user-friendly, you just have to drag and drop the file and it will do the rest. Files can be edited and you can add facts, pictures, data, margins, or even watermarks to the document. It will increase the beauty of any document.
If you talk about price and subscription fees, it is pretty convenient as well. Just pay $166,60 for a lifetime subscription. Looking at the features and facilities, this price may not seem more. So just install the system and enjoy conversion with ease.
AltoPDFtoWord
AltoPDFtoWORD is simply one of the best tools available for online PDF conversion. Mostly, because of the robust features, it offers to its users at absolutely no cost whatsoever. The tool offers easy file upload and conversion with impeccable results.
Apart from this, it offers an array of processing features that it performs with ease by not charging anything. You can easily redact and sign your PDF, merge and split it, and compress it into any desired size, all of which are performed in no time and top-notch quality. This software does not destroy the quality of the document instead it will improve the visual by 5 times.
If you ask about price and subscription fees, you do not have to worry about your bank accounts. This software is completely free and cost-free. Just get it as soon as possible and enjoys the unlimited services.
EasePDF PDF to Word Converter
EasePDF is an all-rounder of conversion between PDF and almost any other format. All PDF files can be converted effortlessly here. Batch conversion between PDF and word makes it easier and more efficient for those who need to edit the content of PDF for any purpose.
It also supports powerful PDF compression, editing, and merging features for your disposal. The truly rich functional menu but super clear and concise interface will let you know exactly how to operate quickly. To its credit, EasePDF performs well in preventing all your uploaded files from being exposed as it has strong 256-bit SSL encryption
For pricing, it comes with a few payment modes. You can complete 2 tasks for free every 24 hours. For a monthly subscription, you have to pay $4.95. And if you want an annual subscription you have to pay around $39.95 that would be $3.30 per month
Conclusion
If you are running any business, you must know the importance of correct documents and texts. There is no room for any mistake or irresponsibility. These converters play an essential role in improving your desk files. So, compare from the list and get one for a smooth and seamless experience.