Best Google Chrome Extensions in 2022: Most Popular
We all love Google so much. In our personal or professional life, google plays an important part. Whether in research or entertainment, Google has unlimited options for its users. Sometimes it may lack a few features, for this purpose Google extensions are available. There are hundreds of extensions available on the internet that can increase your productivity, working speed, and efficiency.
You can divide these extensions into various categories. You can choose your extension according to Productivity, Security, Social Media, SEO, New Tab, and Content Sourcing, Blogging. In this article, we will cover almost every type of extension. Most of them are free but few of them might be paid but the charges would be nominal. Let's dive in and learn about these useful Google Chrome extensions.
Table of Contents:
Best Chrome Extensions List
Evernote Web Clipper
LastPass
Tab Wrangler
Scribe
Grammarly
Loom
Hubspot Sales
Everhour
Awesome Screenshot
Checker Plus for Gmail
RescueTime
Buffer
Oberlo Ali Express Product Importer
Google Calendar
---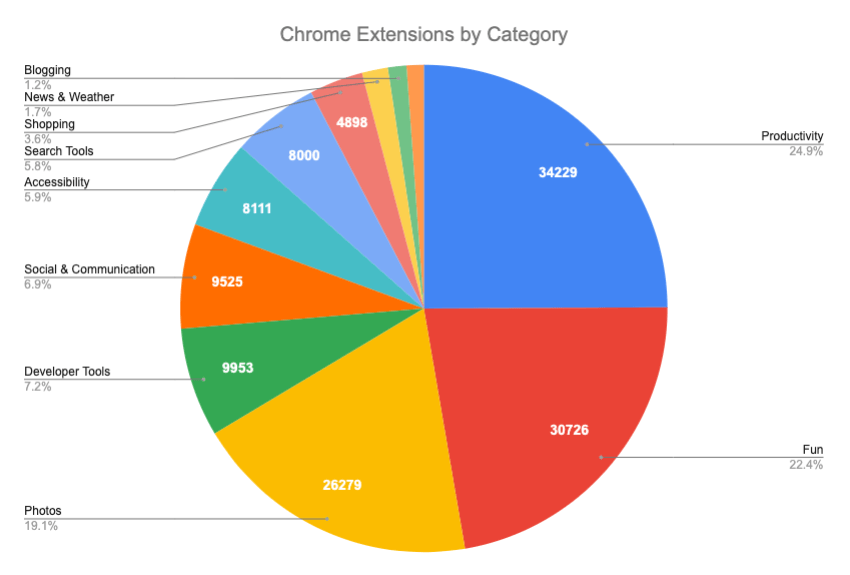 Popular Google Chrome Extensions Review
Here is a list of some of the most popular Google Chrome extensions.
Evernote Web Clipper
If you are researching a topic or writing an article this extension is the biggest help you can get. Using this tool you can save the entire article and later edit it in your article as well. It will give an entire list of relevant articles and editing tools. You can save a page, a phrase, or a whole article with one click.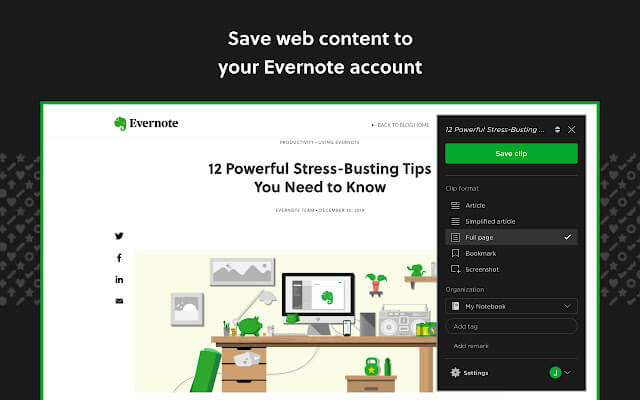 Evernote Web Clipper also integrates into the context menu, letting you clip a page, screenshot, or bookmark by right-clicking a page, and there are customizable keyboard shortcuts too. When you have some time on your hands, log into your account on Evernote.com or use the web app and everything you've clipped will be there, ready to read.
LastPass
If you face trouble in remembering passwords and important passkeys, sometimes it can be a bit of chaos on your side. You want to keep a record yet secure from abuse and exploitation. There is a google chrome extension that is a life savior for you. LastPass is the tool you can use to save and record your important passwords.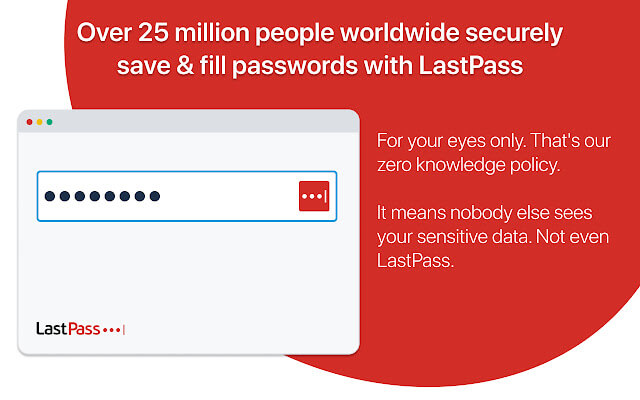 It has various features like Two-factor authentication, Automatic form-filler., Fingerprint login, a Password generator, and a Mobile app unlock pin. If you use LastPass you do not have to add your username to it, it will detect your username and keep a record of them. Its interface is quite convenient that anyone can use it and get rid of their forgetting habit.
It comes with lots of payment and membership options. It offers a free 30 days trial period, after that you are eligible for a premium subscription. For families bundle, it also offers a 30-day free trial where 6 members of the family can use this domain easily. After the free trial premium account for one person cost you $3 a month while a family subscription will cost $4 a month.
You can use team bundles and company bundles as well. They both came with 14 days free trial and after that, they starts charging. For the team plan, LastPass charges around $4 a month, and for an entire company, the subscription fee is $6 a month.
Tab Wrangler
If you are a person who loves to open a lot of tabs while doing research or professional work. Sometimes it may slow down the efficiency and productivity of your project. You have to find and close the ones that are needed no more. For such an issue, we have a perfect solution for you.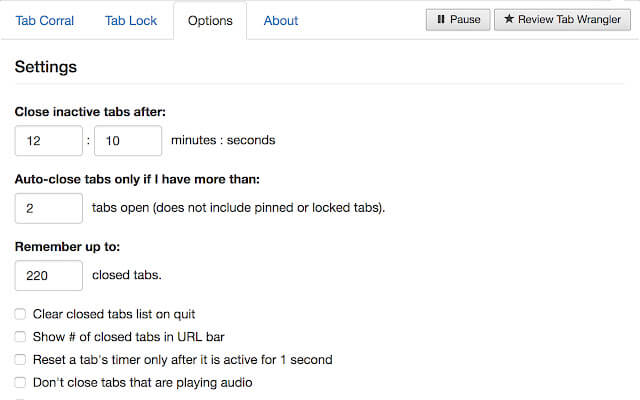 Tab Wrangler is an extension that will manage your tabs and unwanted sites. After a while when those tabs remain unused, this extension will close them automatically. If you are doing some work on that tab, it will go and nothing will recover after closing. But if you pin it or stop it for closing it will extend the timings. Even after closing, I you want to check those sites again, this extension has an option to reopen it with one click only. So for a project that needs thorough research, this tool can be very helpful.
Scribe
For any project or assessment, you need to take screenshots or notes from the existing data. Sometimes the pc or website does not allow you to take clips from it. But data cannot be copied through another format as well. For such a problem, we have a useful extension to cope with this.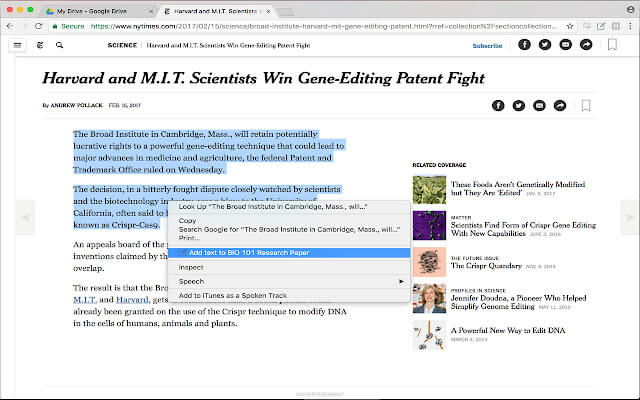 Scribe is an extension that will allow you to Instant document creation, Highlighted screenshots, Screenshot editor, Embeddable guides, Recommended guides, Integrations with CMS, project management, knowledge, and more. With one tool you can get all the information easily and with no hustle.
It comes with a free basic plan but it does not offer many advanced tools. For a paid version it charges you around $29/month per user, including desktop recorder and screenshot editing. It also offers many enterprise plans but their pricing is customized according to usage and scale.
Grammarly
Grammarly is one of the famous and widely used extensions in chrome. It is compatible with every application, tool, and site. Using this you can check Spelling, Grammar, Punctuation, Fluency check, Plagiarism detection, and other options. This tool is best to create quality content for all the platforms. Its interface is so easy and joyful that you may feel like playing a game than working on a boring project.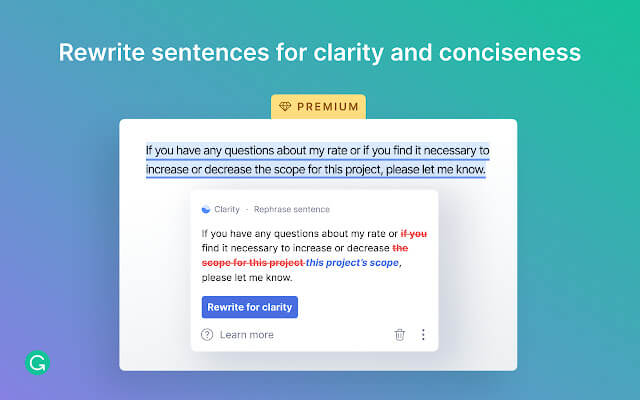 It comes with three types of payment modes. The basic one is free and it covers 80 percent of the features it offers. For advanced settings and tools, you have to opt for paid versions. For a premium account, it will charge around $12 per month, and for a company's subscription, it will charge your card $12.5 per month.
Loom
Loom is the extension that will allow a text, voice, and video call in between team members with one click. It offers services like Video capture, Screen capture, Image editor, Scrolling capture, File sharing, Platform search, etc. This tool clears all the ambiguities and queries of the ongoing project. It also helps team members to create a healthy work environment in the workplace.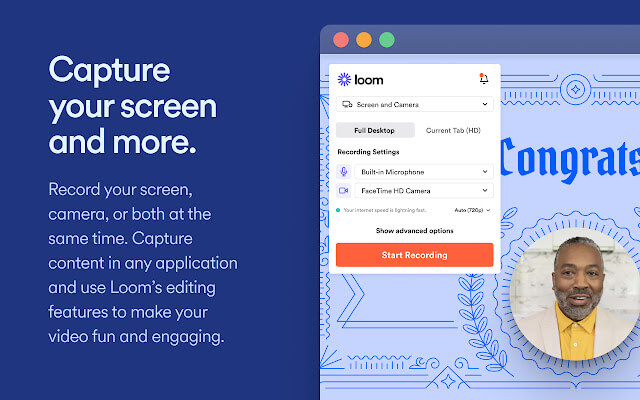 Loom has a large room for professional working and projects. It also comes with a 14-day free trial. After that, it will charge, and you can choose your plan according to your preference. For a business plan, it will cost you around $8 per month. For a bigger enterprise, the changes are different according to type and scale. Pricing can be negotiated accordingly.
Hubspot Sales
Another tool that helps large business enterprises to build strong and reliable customer services is Hubspot Sales. It offers various features like automated sales force tools, marketing automation tools, Customer support tools, Mobile user support, and Social collaboration features. It can contact your valuable clients and make sure that all the clients are satisfied and happy.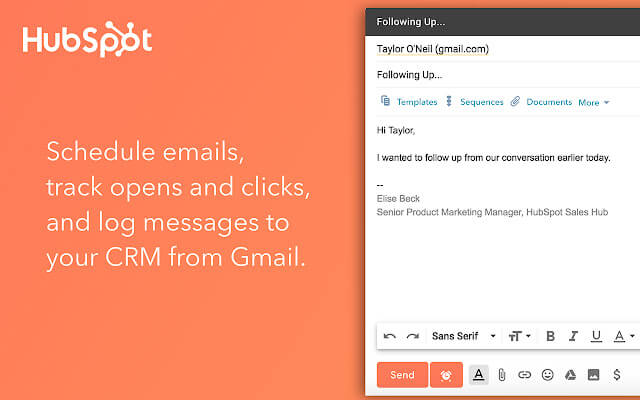 This extension is best in google chrome as it helps to grow your small-scale business into bigger brands. It offers a free version along with a 14-day free trial version where you can enjoy its features for free. Some advanced tools may not be available because of the non-paid situation. If you opt for paid version there are few modes of payment. You can choose according to your choice and preference. For a starter pack, you have to pay $45 a month. For a professional bundle, it will cost you around $450 a month and for a full enterprise, they will charge you around $1200 per month.
Everhour
If you are a freelancer and small business owner, this extension is the best option for you. It may offer many features like Project management tools, Resource planning tools, Reports and dashboards, Expense tracking, and Sending invoices. This tool is very convenient for managing new or old projects. Today's world is of freelance and independent workers. This application gives full coverage of the productivity of projects.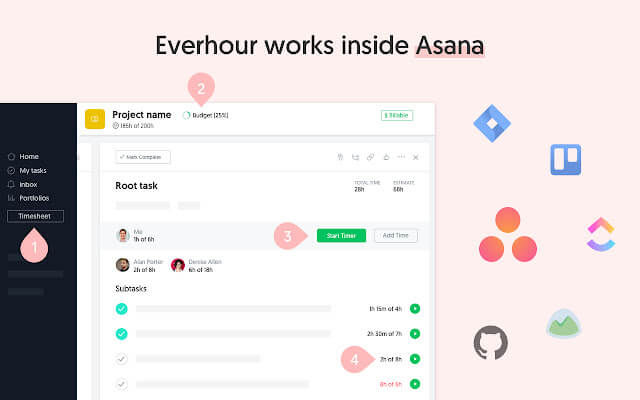 If we talk about payment and subscription, it comes with a 14-day free trial of Everhour. After that, for premium users, your account will charge $8.50 per month.
Awesome Screenshot
For any business sometimes, it is necessary to take screenshots and screen recordings in high quality. Most of the tools available online do not provide HD quality. And for professional use, that quality is not acceptable. To prevent this problem you can use this extension name awesome screenshot. It offers different features like Screen capture, Video capture, Image editing, Scrolling capture, Screen recording, and File sharing.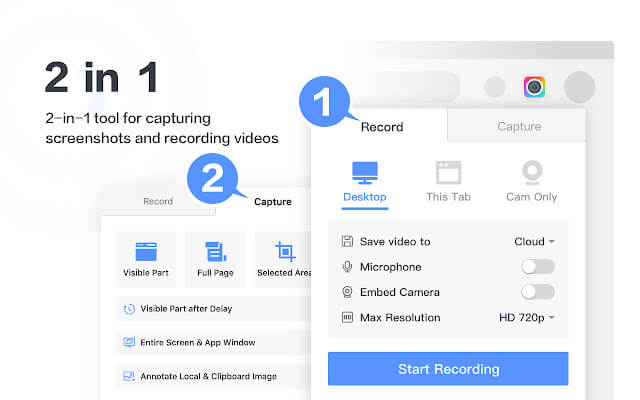 This extension provides the best quality recordings and clips in best quality. Within a few clicks and taps, you can achieve the best quality content for your project. The annotations and text tool make providing feedback incredibly simple. This tool is a must-have for any designer.
If you talk about payment and subscription this extension is quite efficient. After a basic free trial period, you can choose between three payment modes, according to your convenience and preference. For a basic plan it charges around $4 per month, professional users have to pay $5 per month. If you have taken a team bundle, it will charge you $25 per month for 5 members.
Checker Plus for Gmail
Sometimes you need to check your email without even going online. Few emails need attention so that you can take your business in a much more efficient way. For this purpose Checker Plus for Gmail. It offers features like Monitoring Gmail, Customized notifications, Pushes notification support, and Offline view.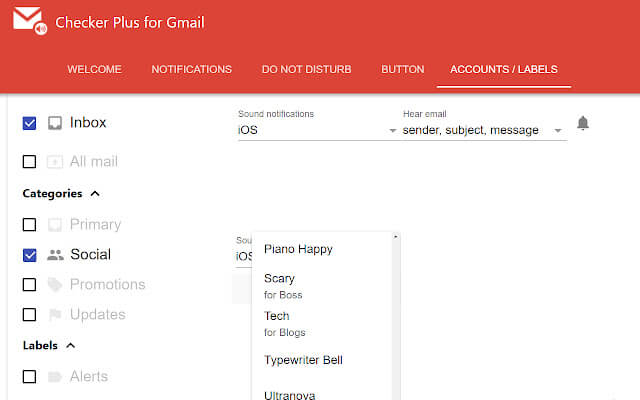 By this managing, your business remains user-friendly and convenient. It is also very pocket friendly and looking at its perks, you will not mind paying them anyways. But most of its services are free and for one or two features you have to pay. And most of the time they are not even necessary.
RescueTime
If you want to know the estimated time and exact time spent on the project. This extension is the best option you can find. It has features like Computer activity recording, Monitoring time spent on meetings and phone calls, Weekly email summary of activity, Product vs unproductive days' comparison tool, and Website blocking. The most prominent thing is this extension can work equally smooth on pc as well as phones.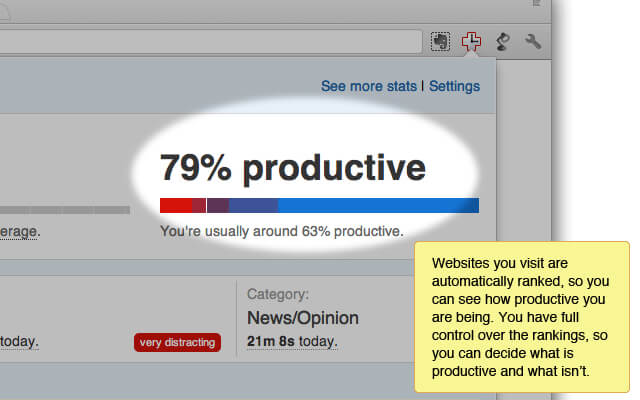 It comes with a basic plan that is free of cost for all users. If you want to use advanced tools and techniques, you have to pay $9 per month per user.
Buffer
If your business is small-scale or new entrepreneurship, this extension can be so helpful for you. It will help you manage day-to-day day tasks and projects. It offers various features like Publishing, Analyzing, Social Engagement, Analytics, and a Content calendar.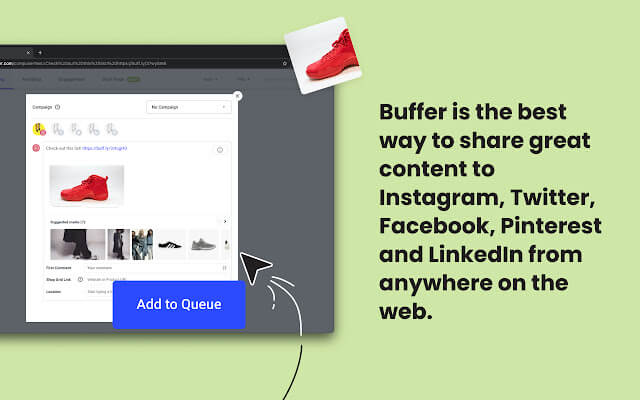 This tool also offers active social media management. It will help you to be prominent on all platforms, which will gather more and more audiences efficiently. Its basic version is free of cost for all users. If you want to enjoy advanced settings and tools, you have to pay $5 per month. This tool pays attention to all essential tasks of business so a new business owner faces no problem in the future.
Oberlo Ali Express Product Importer
If you are a shopping enthusiast and wanted an easy extension to shop and surf easily. This is the best tool google chrome presents to all of its users. This extension deals with the market of Ali Express. This is a Chinese-based marketplace that offers a lot of options at affordable prices. This extension also offers Quick product importing from the Ali Express marketplace, Syncing imports between Ali Express and Shopify, and Easy sample orders.
Its basic version comes in for free of cost meanwhile, if you want to opt for more options you have to pay $29.90 per month for the boss bundle.
Google Calendar
If you are a workaholic and always want to be on time and organized. This tool comes in handy. This tool offers a Schedule view, Year view, Schedule upcoming meeting rooms, Add appointments, and World clock. It will help you to be always on time and your tasks will be completed in time. This extension is completely free and you can use it as much as you can.
Conclusion
If you work online and your business needs more audience, Google chrome extensions always came in handy. Here we have discussed many types of extensions. You can get it according to your preference and scale of business.
Related Posts:
Best Text to Speech Software and Apps