Do you want to get a master degree in human computer interaction? Are you looking for the best university for studying master in HCI? We have come up with this post to help you find the best.
What is MSc in Human Computer Interaction?
The field of human computer interaction focuses on comprehending how individuals interact with digital technologies. User research and design are being developed by international enterprises to enhance their goods and services. In this cutting-edge industry, graduates are in greater demand.
Why Study Masters in Human Computer Interaction?
By concentrating on and improving the interfaces between people and systems, human-machine interfaces (HCI) aim to enhance modern living. As a result, you will examine the layout, capabilities, and applications of mobile and computer technology, including digital health and wellness platforms and assistive technology. Training is given on how to test user behavior, preferences, and system experience and then respond by creating user-centered interfaces. In order to prototype various computing systems for inclusive and creative design, you will evaluate computer architectures, engineering systems, cognition technologies, and web applications. There is a wide range of careers in this subject, and your knowledge and abilities could be put to use in a variety of businesses and jobs. For instance, you may create interfaces for networks of transportation and intellectual property (IP).
Here are some of the best degree programs for masters in Human Computer Interaction:
Master in Human Interaction and Artificial Intelligence
ELISAVA Barcelona School of Design and Engineering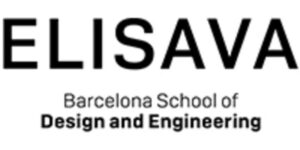 The next logical step in software development is the Master of Human Interaction and Artificial Intelligence. By definition, instead of merely carrying out duties repeatedly, it should be able to learn and grow on its own, improve procedures, and reach a high degree of independence in them. Even though object-oriented programming and computer-human interaction have coexisted as two distinct fields up until now, it is becoming increasingly clear that the two fields should be combined. AI creators are becoming more and more proficient in a particular field of expertise.
We are able to investigate the various facets of developing, building, and utilizing this technology thanks to the Master of Human Interaction and Artificial Intelligence. Even so, going above and beyond by aligning it with moral principles and societal duty and gazing far into the future to generate all the possibilities we aren't even beginning to consider at this time.
About Elisava:
At Elisava, they see industrial design engineering and design as tools for creativity and introspective thought that can change the world. Elisava University is a place where you can challenge conventional wisdom, try out novel approaches, make connections with the working world, and locate alternatives.
Ranking:
Elisava, 4th best design education institution in 2022-23 according to the World Brand Design Society
Website:
Master in Human Interaction and AI
Master in Human-Computer Interaction
Tallinn University

This study curriculum is ideal for those who wish to understand the precise mechanisms underlying the interactions between computers and humans! Cognitive psychology, interaction design, and computing are all combined in the Human-Computer Interaction programme. It provides a method for developing technical and interactive software and systems that is grounded in research. You will have the opportunity to work as an informed interaction designer, a critical user experience specialist, or a scholarly design researcher after completing this curriculum.
About Tallinn University:
The previous Institute of Informatics, Institute of Information Sciences, and Department of Mathematics (of the former School of Mathematics and Natural Sciences) came together to become the School of Digital Technologies in 2015. Applied informatics, Human-Computer Interaction, Information Sciences, Mathematics and Didactics of Mathematics, and Technology Enhanced Learning are the five academic areas that the school is concentrating on developing. The school features four labs: the Game Lab, the Interaction Design Lab, the Software Lab, and the Technology Lab in addition to one research facility called the facility for Educational Technology.
Ranking:
Tallinn University is ranked 1001 in World University Rankings by Times Higher Education
Website:
Human-Computer Interaction | Tallinn University
MSc Human Computer Interaction
University College Dublin

We use technology in our daily lives on a daily basis. Whether it's via smart gadgets, desktop computers, or mobile apps, we engage in endless exchanges. More than ever, it is imperative that these interfaces are created with a thorough understanding of the user, their requirements and wants, and the ways in which these interfaces will affect society as a whole.
Your preparation for a career in user experience and human computer interaction will come from the main components and abilities of the MSc in Human Computer Interaction. Utilizing the world-renowned expertise of the School of Information & Communication Studies, the degree is unparalleled in Ireland and offers a social science-based exploration of the field of human-computer interaction (HCI).
About University College Dublin (UCD)
With more than 12,000 graduate students, they are one of the top research-intensive universities in Europe and the leader in graduate education in Ireland. With over 38,000 students, 10,000 of them are international and come from 144 countries, you can be sure that you'll be a part of a multicultural and varied campus. Throughout your journey with them, they share your desire to grow and succeed. UCD was placed in the top 50 worldwide in four categories according to the QS World University Subject Rankings this year. This accomplishment attests to the caliber of our instructors and staff and ensures that, upon graduation, you will bear an internationally acknowledged seal of quality.
Ranking:
It is ranked #=171 in QS World University Rankings 2024.
Website:
MSc Human Computer Interaction – Programme Details
Human-Computer Interaction MSc
Newcastle University

In the world of computers, human-computer interaction, or HCI, is a cross-disciplinary practise. It blends technology design (using methods from art/design, computer, and engineering) with human understanding (drawing from social sciences and psychology).
You can apply to this master's programme in human-computer interaction from both technical and non-technical backgrounds, such as:
graduates in psychology, design, and computer science who were previously employed as instructors, artists, and professionals in a variety of fields
You'll acquire the expertise and abilities needed to pursue jobs in fields like:
interface designer, usability engineer, researcher, designer, consultant, and user experience (UX) (through a PhD)
About Newcastle University:
As one of the original Russell Group of research-intensive universities and a university ranked 110th globally (QS World University Rankings, 2024), Newcastle University is committed to excellence, innovation, and creativity—developing ground-breaking ideas that have the potential to transform the world.
Ranking:
110th in the QS World University Rankings 2024 (published 2023) 139th in the Times Higher Education World University Rankings 2023 (published 2022)
Website:
Human-Computer Interaction MSc | Postgraduate
MSc in Human-Computer Interaction
University of Trento

The goal of human-computer interaction is to study humans and their behaviour as a foundation for technology creation. It offers a practical strategy to deal with the various issues (public involvement, privacy, emotion, and engagement) that computer sciences are currently facing.
The Master's ultimate goal is to train a new generation of researchers and professionals who can integrate their understanding of the complexity of human behaviour, emotion, and cognition at the micro, meso, and macro levels into new computing artefacts and technologies that cater to the widest range of human values, interests, and needs.
About University of Trento
Since its founding in 1962, the University of Trento has worked to forge partnerships and mutually beneficial relationships with both Italian and international institutions and organisations. The University, which had previously been private, became public in 1982 after a statute ensuring self-governance was passed.
Ranking:
It is ranked #=429 in QS World University Rankings 2024
Website:
Master in Human-Computer Interaction – MHCI
Frequently Asked Questions about Masters in Human Computer Interaction
Here are some of the most frequently asked questions about masters in human computer interaction.
Is a Masters in Human Computer Interaction worth it?
If you are looking for the reasons you should study human computer interaction is that it a great master degree in in terms of scope. Many big tech companies, such as Meta (Facebook) and Microsoft only hire candidates with HCI master degree in most of their research-based roles. More Human computer interaction degree is basically a golden ticket to get in the UX and HCI field. In other words, iIt opens the door of numerous opportunities in tech industry.
What can you do with a masters in Human Computer Interaction?
Having a degree in Human Computer Interaction enables you to comprehend how to enhance the way people engage with technology. For both the businesses that service the end users and themselves, this is an invaluable ability.
You can find such roles with a degree in human computer interaction:
Product Designer/Interaction Designer
User Experience (UX) Researcher
UX Engineer/Prototyper
Product Manager
Is Human-Computer Interaction in demand?
Yes, the Human-computer interaction occupations are expected to grow at a 26% annual pace until 2024. Graduates with the capacity to evaluate and design usability, create software and information systems, and assist organizations in making decisions about the efficient use of technology are in high demand by employers.
Is it worth getting masters in UX?
A strong foundation in UX design, some real-world experience working as a UXer for a client, and a respectable reputation for obtaining a product design position are all provided by a quality master's degree in HCI. Nevertheless, attending graduate school is not necessary to work as a UXer.
How much do you get paid in the UK with a masters in human computer interaction?
The average salary in the UK for a master's degree in human-computer interaction is £39,000, according to Pay Scale. In the UK, job openings for Human-Computer Interaction Engineers for the last six months listed an annual salary of £77,000.
What is the difference between HCI and UX?
The study of human-computer interaction (HCI) focuses on how people interact with computers and how to make such interactions better. While HCI is research-focused, UX design is industry-driven. HCI and UX design overlap. You can find more at Masters in UX Design vs HCI
Is human-computer interaction the same as UX?
The fields of user-centered design (UCD), user interface (UI) design, and user experience (UX) design are all related to the large topic of HCI. HCI was essentially the precursor to UX design. There are still some distinctions between HCI and UX design, though. HCI practitioners are typically more focused on their academic work.
How long does it take to get a masters in HCI?
The full-time HCIM degree programme requires two years to finish the required coursework in research and application.