Transitioning an elderly loved one into a nursing home can significantly boost their quality of life, and ensure they live a healthy, happy life in their golden years. When looking for that perfect home for your loved one, however, knowing where to start can be confusing. For those living in California, there are some unique qualities you should be seeking out. If you want to find an ideal nursing home for your loved one, here are seven important qualities to seek out when locating a nursing home for your loved one:
1. Convenience of Location
Few things can be as frustrating for California families as having to travel hours to visit a loved one in a nursing home. With how massive the state truly is, you'll want to put your sights on a nursing home that is reasonably close to your family's home. Doing so will give you the ability to visit much more, which will be critical when your elderly loved one is first transitioning into their new nursing home facility.
2. Available Amenities
As your loved one transitions into their new living situation, they will crave ways to distract themselves, and opportunities to begin melding into the nursing home's community. The more quality amenities that are available, the more positively distracted your loved one can be during these initial first weeks. After all, just because your loved one is elderly does not mean they cannot develop new hobbies and pastimes.
3. Compatible Visiting Hours
Especially post-Covid, the visiting hours in nursing homes have become more complex. Due to this, knowing that the home you transition your loved one into has visiting hours that are compatible with your family's life is critical. When you first start seriously considering a potential nursing home choice, you should begin analyzing whether their visiting hours will work out for your family's needs. After all, you do not want Grandma to have to rely on social media to keep in contact with the family.
4. Quality Nursing Staff
The vast majority of nursing home residents move into the facility because they need more frequent medical care and oversight. If you want to find the perfect home for your loved one, you need to ensure they have quality nursing staff, and that the nursing staff is friendly enough to keep your loved one comfortable. Thankfully, California has some of the best healthcare standards in the United States, so this step is much easier for those living in California.
5. Community Activities
Alongside amenities, community activities are one of the key ways nursing home staff ensures residents feel loved, valued, and engaged with their community. For brand-new residents, these events and activities ensure they can make friends that will make their stay that much more enjoyable. Go over the potential community activities a home offers with your elderly loved one once you begin seriously considering any facility.
6. Beautiful Outdoor Spaces
Especially in California, residents are incredibly proud of the gorgeous views their state has to offer. Enjoying outdoor spaces is a great way to stay young, healthy, and happy at heart. When you first visit a potential home for your elderly loved one, you'll need to explore the outdoor spaces that are open to residents, to ensure that they will have a place to escape to when they want to enjoy some fresh air, familiar sights, and beautiful vistas.
7. A Clean Facility
Nothing can ruin an otherwise strong nursing home choice quite like a poorly kept facility. From the moment you set foot in a potential home, you should feel as though the facility is incredibly clean. Not only will this keep your loved one more comfortable, but the cleanliness will help avoid the spread of diseases as well. If a facility is not well kept, you can reasonably suspect that the staff is not doing their job as well as they need to be. Additionally, this could boost the chances of slip and fall accidents, which could put your elderly loved one in danger. If you find yourself in an unfortunate situation where a loved one is harmed due to nursing home neglect or abuse in California, you should seek qualified legal help immediately.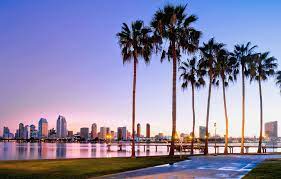 Always Check Online a Home's Online Reputation and Reviews
Lastly, you should check out all the online buzz about a potential choice before making any final decision on where to send your elderly loved one. Even if a facility seems perfect from your visits and interactions with staff, there could be hidden controversies or issues that are difficult to spot in person. By being extra vigilant about the final decision-making process, you can rest assured that you're picking the perfect nursing home for your loved one's emotional and healthcare needs.