Starting a new venture is an attractive income-generating solution. But it's not as easy as some people may think. There are numerous considerations and steps to take before launching into setting up a new business. 
Of the many business challenges facing startups, funding sources may be one of the most significant, especially if your business requires a physical store and raw materials to produce products. Conversely, online setups may be better for owners who don't have as much capital.
Whether choosing a brick-and-mortar or an e-commerce setup, every enterprise needs a few tools to make workflows seamless, such as business software from companies like Jobber. Additionally, companies must obtain proper documents, including licenses and registrations, to protect their business and operations.     
Here's a guide if you're new to the business world and don't know how or where to start.
A well-vetted business idea with good income potential   
There are several reasons small businesses fail within a few years after opening. But if you want your new venture to succeed, it's vital to have a problem-solving product or service with a steady market. 
To this end, conducting market research is crucial. Study your niche, the leading competitors and players, and the consumers. Check your competitors' prices before creating a customizable estimate template to make your small business look bigger, more professional and efficient.  
Here are the things you must do to increase the chances of launching a successful business:     
Study your competitors and point out opportunities and weaknesses

Understand your customers and create buyer personas   

Make sure your product or service addresses customers' pain points  

Think of an innovative offer 

Analyze your products and services' income potential 

Explore other potential markets  

Consider possible problems arising from your product or service and devise solutions (i.e., another pandemic, lack of raw materials, etc.)
A business plan is a document that contains basic business information and expounds on how you see the venture both in the present and the future. There's no one-size-fits-all business plan format, but two main classifications are used in making this document: the traditional business plan and the lean startup plan, according to the US Small Business Administration (SBA). As you may have guessed, the former is comprehensive and more detailed than the latter. A traditional format typically contains the following details:
Executive summary 

Business description 

Market and competitor analysis

Company structure and management

Products or services offered 

Marketing and sales strategies

Funding sources and financial plans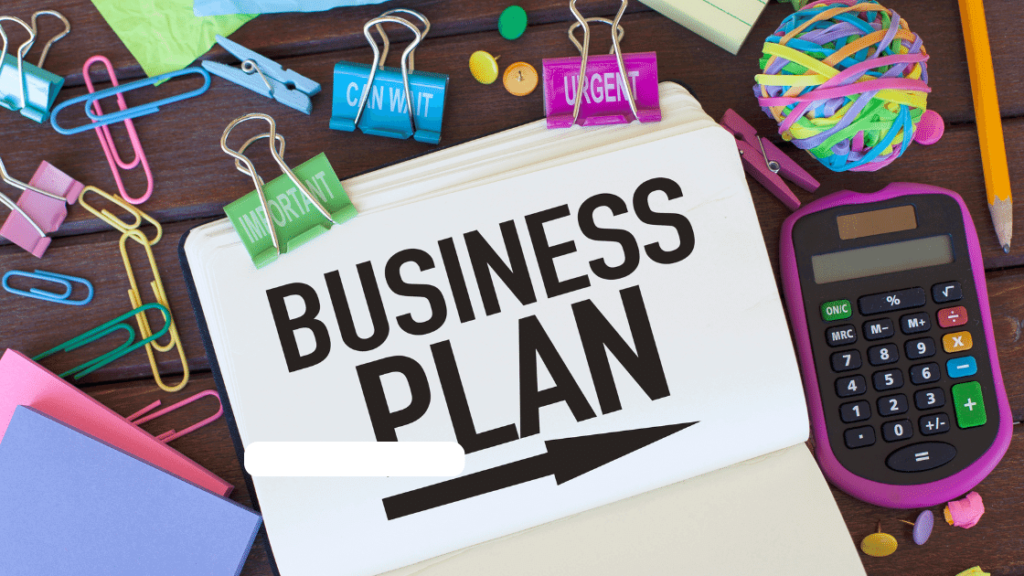 Craft a business plan according to your needs. For instance, if you're applying for a business loan, banks and investors will ask for a traditional format to find out how you will run and grow your business using the money lent. 
Licenses, permits, and insurance  
Obtain the necessary documents needed to process your business permits and licenses. Requirements may vary from state to state, so it pays to contact your local business licensing agencies. Ask whether you need another license to operate, especially if you're a service provider.     
Companies must also register to get an employer identification number (EIN). This identifier allows you to open bank accounts, apply for a business loan, purchase insurance coverage, and initiate other financial transactions such as paying business taxes.  
Business insurance coverage is also necessary for most states. Companies' assets need to be insured for protection. Most territories require enterprises to get liability, commercial property, workers' compensation, and commercial auto insurance. 
Some businesses need significant capital and, thus, need a funding boost from third parties. Bootstrapping may be an option for some entrepreneurs, while most would have to ask family members and friends for help. Startup owners can also ask for a business loan or government and private sector grants. They can partner with venture capitalists and angel investors or resort to crowdfunding.  
Opening a bank account and building a business credit history is also essential in the early stages of business inception. Moreover, small businesses must watch their finances and practice good cash flow management. About 20% of businesses fail within two years, including companies that fail to stay on top of their finances. 
Apart from business capital, you'd need other resources to run your business. Your needs will vary, depending on the set-up and structure you choose. If you're a brick-and-mortar store, look for the most strategic location for your business. 
Most traditional companies that operate a physical store or office would need the following: 
Business branding (logo, tagline, and other visual identification)

Omnichannel presence (website, blog, online store, social media, and other online platforms)

Office space and supplies 

Human resources (decide which tasks to outsource, including information technology and digital marketing campaigns)

Business software to automate workflows  

Product inventory or raw materials 

Basic skills in running a business
Conclusion 
Entrepreneurs must understand what it takes to thrive and grow in the highly competitive business environment. Automation is a critical must-have for all companies, apart from the business plan and obligatory requirements such as permits and licenses. With technology, firms can boost productivity and operational efficiency at the lowest costs possible, contributing to business growth and viability. Finally, be prepared to do business branding and digital marketing, among others to boost your presence in the market. 
References