Are you confused "how Instagram old story viewer" works? This article is for you. Instagram story is an interesting feature that allows users to share Instagram updates in the form of videos that expire after 24 hours. It is a great feature to engage with your friends and family. You can share updates about yourself. If you are a business owner, Instagram story is a great feature to share business updates including your products.
However, there is a problem with Instagram stories. They expire after 24 hours? Many users ask if it is possible to view them even after 24 hours? The answer is yes. You can watch expired Instagram stories. We have provided the proven methods to view Instagram stories and save them.
How to See Old (Expired) Instagram Stories
Is it possible to view expired stories on Instagram? Yes, it is possible with Instagram's "archive" feature. This is a great feature that saves your stories automatically which are only viewable by you.
View Instagram Stories with Archive
Since your stories are saved in the archive, you can easily visit the archive to view your old stories. Here is a step-by-step guide on how to view old stories:
Open Instagram App
Click on the profile picture in the right corner.
Tap on the menu button and choose "Archive" from the drop-down list.
Here you can view all your expired stories
You can download your stories from Archive. Click on the More button and choose Save Photo.
How to See Someone's Old Stories on Instagram
It is clear that expired stories are only visible to the account holder. However, if the account holder adds these stories to highlights you will be able to see them. You can follow these steps to view other peoples' Instagram highlights.
Go to your Instagram profile and click following. Then open the profile of the person and view their highlights.
Use Instagram Story Viewer
You can also use tools like Picuki to view other people's hidden Instagram stories. It is a free Instagram viewer tool that also shows you other people's posts, reels, and tagged posts.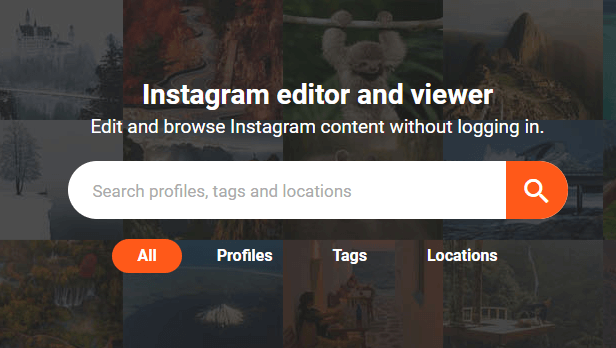 Visit the Picuki website, enter the username of the account, and view their content.
There are many other tools that you can use such as Dumpor, Smihub, Iganony, and many others.
Conclusion
Make sure that you have enabled the Archive feature. This feature will save your stories to your profile that you can find under Archive. You can use this Instagram old story viewer feature to view expired stories.