Do you know how to freeze your life360 location? LIfe360 is a GPS location tracker that does not stand in one place. It tracks your every movement to maintain security, and you need a location tracker. But when you do not need to share location, you have to freeze your location tracker.
In life360, you can use location from one place by using tricks. Here we will show you how you can freeze your life360 location app. You can leave your phone in one place and roam in various areas.
What is life360?
Life360 is a family social networking app. Life360 is one kind of family communication, alert, location, and tracking app for smartphones. This app allows users to share their areas. It is designed to protect and connect the people who matter most. It brings your family close in a smart way.
You can set geofences defining chosen areas on your phone and track your family members. So you can ensure that your daughter arrives at school. It is the best tracking app for families. You can know where your family members are now being they arrive at or leave school, home, or work. So you realize from tension. This life360 app gives you safety. The BMW also integrate life360 into their navigation system.
The name of this application's company is Life360 Inc. It is San Francisco, California-based American information technology company. The life360 is the leading service of the company.
Chris Hulls and Alex Haro created this application in 2008. This app at first released on Google Play. After release, they won an Android Developer Challenge and received a $275,000 grant. They received $90 million in funding, including assistance from Facebook and Google. Over 27.2 million active users monthly use this app, and revenue is over $59 million (according to 2019). Life360 is available on Android, iOS, and Windows.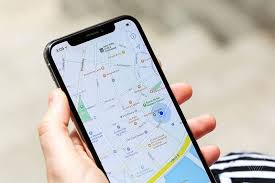 Features of life360
The Life360 application is stand out for its essential features. The users are satisfied with life30 the app. Now we will discuss the features of the Life360.
1.   Crash Detection technology
Life360 has Crash Detection Technology that is called "Driver Protect". If you have been faced any major problem as a passenger or driver, the life360 app can detect you with this feature. Then they inform everyone in your nearby and emergency contacts that you are listed. If you are unable to respond, they take 911 emergency service.
The Crash Detection technology work with the sensors in your phone, and it works when the vehicle's speed is 25 miles per hour. This technology work for severe or significant problems. The USA users take advantage of this feature. It is perfect for both driver and customer both.
2.   Roadside Assistance
This feature is for less complex situations on the road. You get access to 24/7 roadside assistance in your Driver Protect Circle through Life360. You have to go to the 'Safety' tab and tap the 'Call Roadside Assistance' button when you need roadside assistance. After tapping the button, you connect to a live representative over the phone.
3.   Live Representative
The live representative wants to know who you are, where you are, and your problem. You get assistance for minor issues like towing, flat tires, engine jump-starts, running out of gas, emergency weather advice, minor accidents, and being locked out of your vehicle from this feature.
4. Roadside Assistance
The Roadside Assistance is also a good and helpful feature. According to the Life360 information, we can know that the company detected 2,100 collisions, provided 1,000 tows, 290 jump starts, and helped with 230 flat tires and 500 lock-outs in 2018.
5. Real-time directions to Circle members
This feature is incredible for the family. It is beneficial for users. You get straight direction from your family member. Sometimes, you are busy and cannot pick up your kid from school or the practice field. You kid also don't know the address. You can contact your kid and get a straight direction. Or, you don't know your relative address, tapping a member's avatar to get exposure.
This feature is especially needed when your kids are at a new practice field or new friend's house or leaving a crowded concert.
6. Weekly Distracted Driving Reports
The application can detect potentially unsafe driving behaviors like hard braking, phone use in the driving time, and rapid acceleration. They share the information with the Circle weekly as a report.
7. Emergency Dispatch
If an accident happens or you are sick, you must inform the app team. They immediately send an ambulance and tell your family members.
8. SOS Help Alert
If your situation is not good and you can't call anyone, you can send an immediate alert with the location to your family members silently
9. Travel Support
You also get travel support from Life360. You get access to pre-trip planning, rebooking support, and location information. Even if you lost your luggage, the app helps you find the bags.
10. Medical Assistance
The application also your medical assistance. You get a nurse helpline 24/7, medical advice, pharmacy, specialist referrals, and so more.
11. Family Driving Summary
You get your driving summary through the app. The app provides you a weekly snapshot about you and your family's trips, about miles driven, and more.
13. Individual Driving Reports
You can know the details of every single trip through the application. This app provides top speed, texting, and more driving details.
How to freeze your life360 location?
You can quickly freeze your Life360 location. Just follow the steps.
At first, install Life360 on the burner phone with the same account.
Then, connect the device to the Wi-Fi of your choosable place.
Finally, delete Life360 from your phone.
Now your friends, relatives, or family members can't track your correct location. They follow the location of the burner phone instead of yours.
Final Thought
In the above, we learn how to freeze your life 360 location? You can track your family member's location by life 360. But when you do not want to share your site, you can freeze it. The life360 location app alerts the place. If your kid faces any problem or needs your help, you can know your kid's location and reach there quickly. You get a notification if your family's stolen data is found on the dark web before it leads to identity theft.
The application has driving analysis features that assign drivers and provides reporting, emergency response, and crash detection. So download the life360 location for your safety.