Social computing is the study of how technology can be used to facilitate social interaction and collaboration among individuals and groups. The field encompasses a wide range of topics, from social media platforms and online communities to virtual reality and augmented reality technologies. However, as technology becomes more pervasive in society, it also raises ethical, legal, and societal concerns that need to be addressed. In this article, we will explore some of the key social issues in computing and discuss how they can be addressed.
Privacy
Privacy is a fundamental human right, but it can be challenging to protect in the digital age. Social computing technologies, such as social media platforms and mobile apps, are designed to collect and store personal data, such as location information, browsing history, and social connections. This data can be used for a variety of purposes, such as targeted advertising and personalized recommendations. However, it can also be misused, leading to identity theft, fraud, and other forms of cybercrime.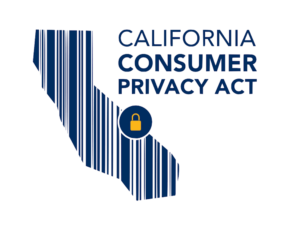 To address privacy concerns, many countries have implemented privacy regulations, such as the General Data Protection Regulation (GDPR) in the European Union and the California Consumer Privacy Act (CCPA) in the United States. These regulations aim to give individuals more control over their personal data, requiring companies to obtain explicit consent before collecting and using data, and allowing individuals to request that their data be deleted.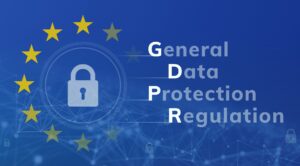 Security
Security is another critical social issue in computing. As technology becomes more interconnected and accessible, it also becomes more vulnerable to cyber attacks. Malicious actors can exploit vulnerabilities in software and hardware systems to gain unauthorized access to sensitive information or disrupt critical infrastructure.
To address security concerns, computing professionals need to be vigilant about maintaining secure systems and networks. This includes implementing strong authentication mechanisms, such as two-factor authentication, and using encryption to protect sensitive data. It also involves regular updates and patches to address vulnerabilities and ensure that systems are up to date with the latest security measures.
Intellectual Property Rights
Intellectual property rights refer to the legal protections granted to creators of original works, such as books, music, and software. As technology has made it easier to create, share, and distribute content, it has also raised questions about copyright, trademark, and patent laws.
For example, social media platforms have been sued for hosting copyrighted material without permission, and there have been debates over whether software patents should be granted for inventions that may not be novel or non-obvious. To address these issues, computing professionals need to be aware of intellectual property laws and take steps to ensure that they are not infringing on the rights of others. This includes obtaining permission before using copyrighted material and ensuring that software inventions are truly novel and non-obvious before filing for patents.
Online Harassment
Online harassment is a growing problem, particularly on social media platforms and other online communities. It can take many forms, such as cyber bullying, trolling, and doxxing, and can have serious psychological and emotional effects on victims.
To address online harassment, social media platforms and other online communities need to take proactive steps to prevent and respond to it. This includes implementing policies that prohibit harassment, providing tools for reporting and blocking abusive behaviour, and taking swift action to remove offending content and suspend or ban repeat offenders.
Bias in Algorithmic Decision-Making
Finally, bias in algorithmic decision-making is another important social issue in computing. Algorithms are increasingly being used to make decisions in a wide range of areas, such as hiring, lending, and criminal justice. However, algorithms can be biased, leading to discriminatory outcomes that perpetuate existing inequalities.
To address bias in algorithmic decision-making, computing professionals need to be aware of the potential for bias in the data and algorithms they
Frequently Asked Questions
How do social issues such as discrimination and bias manifest in computing systems?
Algorithmic bias, data bias, and design bias are three ways that discrimination and bias can appear in computing systems. When a machine learning algorithm provides biased findings as a result of the training data it received, this is known as algorithmic bias. When the information used in computing systems is inaccurate, incomplete, or unbalanced, data bias arises. When computing systems are developed without considering the needs and viewpoints of all users, it results in design bias, which causes exclusion and discrimination.
What are the ethical considerations involved in designing and implementing computing technologies that affect society?
Privacy, autonomy, transparency, and fairness are a few ethical issues that need to be taken into account while developing and applying computing technologies that have an impact on society. Designers must take into account how their technology will affect both specific users and society as a whole. They must also think about how to lessen undesirable effects and the possibility of unforeseen outcomes.
What are some examples of how computing technologies have perpetuated or challenged social inequalities?
Through the maintenance of bias and discrimination in recruiting procedures, financial services, and other areas, computing technology have contributed to socioeconomic inequities. For instance, it has been demonstrated that facial recognition technology are less accurate for those with darker skin tones, perpetuating racial bias. However, by facilitating increased access to resources like healthcare, education, and other resources, particularly for underserved communities, computing technology can also fight socioeconomic inequities.
How can we ensure that computing technologies are developed and used in ways that promote social justice and human rights?
We must incorporate a variety of stakeholders, including those who may be impacted by the technology, in the design process if we are to ensure that computing technologies advance social justice and human rights. The preservation of privacy and the ethical use of data must also take precedence. The effects of technology businesses' goods and services on society must be held to account, to conclude.
What are the legal and regulatory frameworks that govern the use of computing technologies in society?
Data protection rules, intellectual property laws, antitrust laws, and cybersecurity regulations are just a few of the legal and regulatory frameworks that control how computing technologies are used. Governments may also establish particular rules for particular technologies, like drones or self-driving cars.
How do we address issues of privacy and data security in computing systems?
We may put data protection regulations into place, make sure that users have control over their data, and give encryption and other security measures top priority in order to address difficulties with privacy and data security in computing systems. Companies and organizations should also take precautions to prevent data breaches and be open about how they gather and utilize data.
What is the role of computing technologies in promoting or hindering democracy and political participation?
By enabling better access to information, improving communication and collaboration, and raising government openness, computing technologies can support democracy and political involvement. By magnifying false information, producing filter bubbles, and facilitating the manipulation of public opinion, they can also work against democracy.
How can we increase diversity and representation in the field of computing to address social issues and create more equitable technologies?
 

We may expand underrepresented groups' access to computing education and training, foster more inclusive work cultures, and make sure hiring procedures are impartial and fair in order to increase diversity and representation in the field of computing. We may also support the creation of computing technologies that put social justice and equity first.

How can we educate and train computing professionals to be more aware of social issues and ethical considerations?

We may incorporate ethics and social responsibility into computing education and training programs to educate and train computing professionals to be more conscious of social issues and ethical considerations. We may also offer professionals regular training and tools so they can stay current on moral problems and best practices.

How can we engage with communities affected by computing technologies to ensure that their voices are heard and their needs are

We must place a high priority on listening to the communities impacted by computing technologies and including them in the design process. This may entail gathering feedback, performing user research, and involving community members in decision-making. Additionally, we can put a high priority on establishing connections with advocacy and community organizations to guarantee that their viewpoints and needs are taken into account. In our communications with communities, we may prioritize openness and accountability by being explicit about the potential consequences of our technologies and the efforts we are taking to remediate any negative ones.