Best GIF Maker and GIF Editor Software Tools in 2022
Updated: August 06, 2022
GIF is the medium that is popular among youngsters and graphic designers these days. Meme makers use this format to convey their deep yet entertaining messages. It's like a three to five seconds moving image, align with beautiful transitions and graphic design. Websites that are perfect for creating GIF images include GIPHY, Tumblr, Reddit, Tenor, Gfycat, and GIFbin. You can edit GIF images created using the GIF editor software. The software allows you to modify and extract images included in GIF files.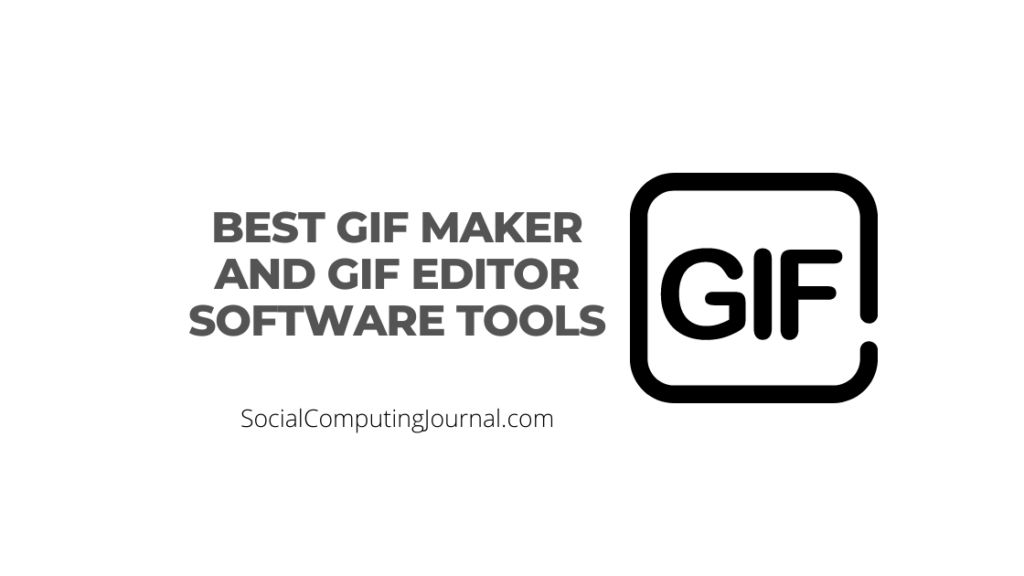 GIF is the full form of Graphic Interchange Format. This method is used by many companies to deliver their messages in a short and precise way. So much software is available in the market that allows you to merge and make GIFs according to your preference and scale.
Most software is free of cost but few are paid and have more features to offer. Almost every software has a similar process. You have to follow a few steps. Open the application, and select the pictures and transitions you want to add to the GIF. Upload them in the software and that's it. Here is the list you can check out and select according to your choice and comfort.
List of Best GIF Maker and Editor Software Tools
Here is the list of famous and recommended GIF makers and downloaders that are ruling the market over the years.
GIFS. com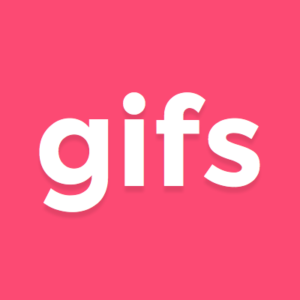 It has various features like creating images from the local computer or online sources, Crop and blurring images, Invert color, Creating stickers, add a custom caption. It has a 5-star rating and it is compatible with all the devices and operating systems. This application is free of cost and you can make as many gifs as you want. It compresses the image and adds transitions in a few seconds. Now you can send it or share it on any platform easily.
GIF Brewery
This tool is very powerful and smooth on all iOS devices. It does not work well on android or windows but it is compatible with modern technology. It has a 4.5 rating and it is one of the most famous tools in the market. It has the easiest user interface. It can extract and merge videos in a few easy steps.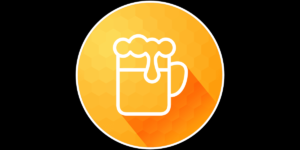 Just open the tool, and select desired photos, and transitions. Add filters and upload in the bar. After a few settings and adjustments, it will create the GIF of your desire. It is a free tool and for intuitive software, it knows its assignment very well. Other features are Making screen recordings, importing video files, Recording using a webcam, Resizing, cropping, and custom frames.
EZGIF
This tool is very useful if you want to make creative and colorful gifs for content. Other salient features are Resize and crop images, Enhance GIF images, Convert Video to GIFs, Split images, and adding text. It has a 4-plus rating in the market and is considered as best for making transitional content.
It will compress and merge the pictures in a way that won't disturb the quality of any images. You can make unlimited gifs for unlimited time as this application is free of cost. This application will allow you to make multiple gifs at the same moment as well.
Make A GIF
This software is the oldest and most durable for making gifs on all devices. Major features are storing GIFs online, Support pictures from YouTube, Facebook, webcam, and local computer, and Adding custom captions. It is compatible with all devices and operating systems along with old pcs and technologies.
It compresses the images and videos in the most effective way and without compromising on the quality it changes them into creative gifs. It has a rating of 4 plus in the market. That makes it famous and intuitive for all users. You can animated videos but it has one catch, you cannot watch your gifs before the final result came.
Giphy
This is the smoothest software you can use for making gifs. Through this, you can make gifts from almost all social media platforms. Its prominent features are adding captions to GIFs, Support JPG, GIFs, PNG, and MOV files, Developing GIFs from Vimeo, Giphy, and YouTube link sink, Creating stickers in JPG or PNG, Create custom virtual background images.
This tool is free of cost and you have hundreds of filters and transitions that can improve the quality of your images. It has 4 plus ratings and it can create the most creative videos for you. It will directly save to your device and you do not need to confine it to a specific place.
Wondershare GIF Maker
Another powerful and effective tool you can use for making gifs and videos. It works smoothly on both windows and mac. It has a rating of 4 plus. Other features are creating GIFs from images and videos and Supports an unlimited number of photos and videos. It is also compatible with android and iOS devices.
It is completely free and it can help you make unlimited gifs at the same time. It has several filters and transitions that can add meaning to your gif. To get fame and a name, this application is the best option for you.
Imgflip
As the name suggests, it's a dynamic tool for video conversion that allows you to convert video and media files at warp speed and transfer that video to any platform or device. You can also extract audio and images from videos with a click. Once you have what you need, you can rotate, crop, and merge video as needed all in the same place, which makes it a stellar GIF-making program as well.
Other features are creating animated GIFs from images, videos, and online sites, supporting almost any type of image and video, and saving to an online account. It is completely free and has a prominent name in the market. Compliance with all the devices and operating systems is an essential tool for making meaningful gifs in a few seconds.
Photoscape
Photoscape is an easy GIF editing software that you can use to enhance images. The software is available in multiple languages, including English, Portuguese, Spanish, Turkish, Thai, Japanese, Chinese, and Korean. Other features are creating a slideshow, Edit images – color adjustment, brightness, backlight correction, frames, etc, Batch edit and rename, Merging photos on a frame, and Slice a photo.
This software is free of cost and is compatible with almost all devices and operating systems. Most big companies use this format to make gifs and short videos. It does not compromise on quality and creates the most amazing gifs for you.
Picasion
The most flexible and versatile application that can make content for you is Picasion. Its features are Multiple language support – English, Portuguese, Russian, Spanish, Different Speeds (Normal, Fast, Faster), Upload pictures from computer, URL, or Webcam, Post to social media sites – Tumblr, Hi5, MySpace, eBay, Orkut, Digg, Bebo, etc.
It is also a free application that is available on the internet easily. It works smoothly on all phone devices and operating systems. It has a prominent place and rating among its competitors. It has the most convenient interface that makes it the winner in the most competitive environment.
Screen To GIF
Another powerful yet classic tool for making gifs is here. It offers Open-source software, Supports GIF, APNG, Video, Project images, and PSD formats, Captures from the screen, webcam, or sketch board, and Resize/crop/rotate images. It compresses and extracts the image from the live videos as well. You can make gifs from all social media platforms as well.
It is a free tool and is compatible with all the devices and operating systems smoothly. It does not compromise the quality of the video and pictures. It makes high-quality gifs in a few seconds with the easiest steps.
GIMP
GIMP has been around for well over 2 decades making it an old standby as far as software goes. For those wondering, GIMP stands for GNU Image Manipulation Program, and as such, it's first and foremost an image editor. As far as comparisons go, think of it as being similar to Photoshop from Adobe. Because GIFs are essentially just animated images, GIMP is a stellar piece of freeware for that and more and one of the better free GIF editors out there.
It is free and compatible with all kinds of technologies. It has a very active intuitive procedure that allows it to make creative gifs to create useful content for many platforms. Of all the free tools this application standout because it has more features for editing and transitions. It gives the most professional vibe to your gifs.
SSuite Gif Animator
SSuite Gif Animator is straightforward, no-frills, free GIF editor software. With very little learning curve, you can be up and running creating GIFs, slide shows, and even basic videos with a few clicks. For those looking for simplicity, it doesn't get simpler than this GIF maker software which is free to download for PC and takes almost no space on your computer. As green software, it's designed to use the least resources on your system.
It is also free of cost for all users. It is compatible with all the devices and operating devices. It does not affect the quality of the images and videos. After compressing and merging the content, it gives the best results after applying all the filters and transitions.
GiftedMotion
With GIF right in the name, GiftedMotion exists for one reason; to help you make GIFs with ease. Developed by Onyxbits and also small in size, this too is a piece of free GIF-making software. As they mention on their site, in creating GiftedMotion they take the KISS approach ("keep it simple stupid") and offer up a painless GIF-creating experience.
This software is also free of cost and you have to pay zero pence for any feature. It has a 4 plus rating and it is compliant with all the modern and old technologies. It gives amazing results without destroying the picture quality of the images and videos. It is one of the modern-age tools that is the best for making good content on all social media platforms.
ScreenToGif
ScreenToGif is a pretty nifty and clever program to make GIFs that allows you to create GIFs by recording your screen, webcam, or sketchboard. Put differently, you can turn what you're looking at on-screen into a GIF in minutes. With basic editing controls built-in you can add the cuts you need and manipulate frames as necessary and if need be, add an existing video or image to a project you're working on. It's another GIF maker that's free to download.
This free tool is compatible with all the devices like windows and iOS. It does not destroy the final result by compressing the image but improves the quality as well. It merges all the desired photos and uploads the most amazing gif to use on all social media platforms.
Piskel
Likely the most unique GIF maker on this list, Piskel is focused on pixel art, which the name hints at. Think along the lines of old-school Mega Man graphics. You can create "sprites" as they call them in their free online editor. They also offer a downloadable, offline version which is particularly convenient.
It is also a free tool that can serve the purpose in a few seconds. It works amazingly on all modern devices and operating systems, especially on macOS. It saves the file on your computer that has all the elements you want. You can rely on the final results and after that, you do not have to rethink about sharing or sending it to any platform.
Conclusion
This is a time when social media and its slang are considered very trendy among youngsters and users. Here we have discussed almost all the types of gif makers and downloaders available in the market. You can give it a read and decide what tool you can find most beneficial for your business and purpose.