I.T. Department is evolving with each passing day. Storage of data is always a problem in every field. There are various tools and methods available online that promise effective storage and analysis of data. But now the world is so small and fast.  It needs something precise and most effective. All businesses and services need a reliable, trustworthy, and compact storage of data and records. Nowadays a new method is getting rage in this manner. That is called Cloud Computing. You have read about cloud computing. Here are some advantages and disadvantages of cloud computing.
Advantages of Cloud Computing
There are so many reasons companies are shifting from traditional methods to cloud computing. It is much easy and more convenient for all types of providers and users. Following are the major benefits of this modern storing tool.
Better performance
Fewer Maintenance problems
Fast software updates
Flexible compatibility between Operating systems
Backup and recovery
Performance and Scalability
More storage capacity
Increase data safety
Less IT infrastructure and computer costs for users
Better Performance:
With cloud computing and storage, the overall performance of business improved. Data is much easy to access while there is less or no chance of errors. This benefit is one of the main reasons why companies are switching to this diverse method to store data.
Fewer Maintenance Problems:
Since all the data is on the internet then the maintenance cost and effort, are both reduced to a great extent. The team does not have to cross-check or remove glitches from the system. Along with that, the data access is so fast and at the fingertips that if any problem occurs. You can solve it in the quickest manner. It does not have to be a major issue in the IT department anymore.
Fast Software Updates:
All the performance and working depends on the internet on cloud computing. It has to be up-to-date and trendy all the time. Cloud computing instantly updates with time and need. It just sends you a message about some update and it will be done in no time. Cloud computing knows that your work and data depend on it heavily. So this tool left no stones unturned in any case.
Flexible Compatibility between operating systems:
With its advance and diverse interface, it works on almost all the operating systems smoothly. You do not have to switch to specific version or device for more effective working. This reason is enough that many companies are preferring cloud computing. It is short, precise and very convenient or run or use for any provider or user.
Backup and Recovery:
The most prominent and important feature of cloud computing is its backup and recovery speed and capacity. With cloud computing, you do not have to worry about backup and recovery. The inbuilt system of computing will make a backup from time to time and updates it with further information. In any case, you lost your data. It has an effective and foolproof method to get it back in no time. In short with cloud computing your data is stored and handled in very motherly hands.
Performance and Scalability:
We are discussing this feature from the very start. Cloud computing is vast and very diverse. It performs better on a large scale or short scale equally effective. It can handle the most diverse files with ease and effectively. Data would be stored accordingly. It can collect data from any location and store it with its respective files within seconds. The power of defining the nature of files is another golden feature of cloud computing.
More Storage Capacity:
This system solely works on the internet. And the internet has no boundaries and capacities. So no matter how much is your data coming and analyzed. The system does not bother. It has more space and storage power than any other hardware or software tool available in the market.
Increase Data Safety:
Cloud computing has complete rules and regulations for data access. So it depends on your setting that who and how can someone use or access to data. It promises more safety and privacy than most tools. This feature is very important since the internet is full of rivals and hackers. Data leakage can cost you a fortune. Cloud computing takes all the necessary steps to make sure the safety of data and providers in each case.
Less IT infrastructure and computer costs for users:
Now last but not least advantage of cloud computing. It is the most cost-effective method of storing data in the entire world. You do not have to install so much hardware or software in your system to store data. Then for analysis, another tool is required. This is one compact way where all of your required work will do in much less money than you anticipated. It will charge you a one-time fee or yearly charges according to your need and tasks. Then you can access all of its features at any time or any location.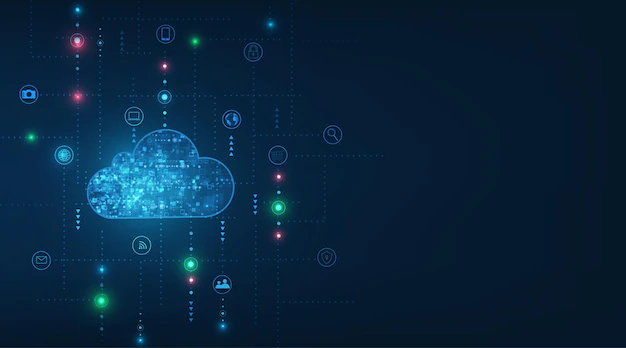 Disadvantages of Cloud Computing
Well, not all grass is greener. Despite having so many advantages and effective workings, this system lacks in few as well. These can be minimized but cannot be ignored or reduced. These are as follows
A Bit costly for short projects
Manipulation of data
Low internet bandwidth
Location barriers
Crash of data due to natural disaster
Late recovery in a few cases
Wrong access
Hard to shift data from one server to another
Confidentiality
A Bit costly for short projects
While the biggest advantage of cloud computing is cost-effective. But it is not in every case. If you want to try the system or want to run it for small projects. It will charge you more. It is not suitable and appreciated for smaller projects in the business community. Other than that it is not much accurate or effective in the short term either. It gives you vague results than can ruin your data analysis completely.
Poor Customer Service
If something technical runs on the internet, it needs the company's support 24/7. Now in cloud computing that is not available. If you have a query or instant problem that cannot be solved at that very moment. Cloud computing does not support customer service all day. If you need answers desperately you have to pay more to get that. So if you are a new or small business holder, cloud computing is very costly and difficult to handle for you.
Manipulation of Data
If a third party has all the access to data, the data can be manipulated easily. This happens in the public cloud where users have all the access to data and analysis. They can use this for wrong purposes as well. So you have to vigilant enough to choose the access and visibility of your sensitive data.
Low Internet Bandwidth
Another complaint is very common among users. Cloud computing needs a certain bandwidth to work properly. Otherwise, it will shut down all the tasks and projects. Now not all the locations and IPs have the same internet signals. It would be a great hindrance when your task gets interrupted like this. It should introduce a smaller version or put some additional features that can work on low bandwidth well.
Location Barriers
This problem is related to the last one as well. Sometimes the system does not recognize the command in a certain location as well. It can cause a leak of data. If data is public but due to location barriers the data is not handled accordingly. It is exposed to various malware and hacking. It must work the same in all the locations and systems.
Crash of Data due to natural disasters
It happens in Texas when a server crashes due to rain and thunderstorm. It causes the loss of millions of dollars to the company owners.  Recovery and redemption are very difficult in such circumstances. So a system must solve this bug and make this easy for the user to get its data back without any disturbance.
Late Recovery in Few Cases
Just like the last point, sometimes the server cannot recognize the need of the user, and data gets lost somewhere. It can open various loopholes for the provider as the data is lying around somewhere. It is necessary to fix this bug if one wants to save its data from third-party intervention.
Wrong access
Sometimes providers can give access to the wrong parties as well. It is common in public or community clouds. Then that third party can exploit your information. It may have been exposed to the wrong kind of audience which may affect the productivity of your data. If a third party involves in any situation, chances of leak and exploitation are always there.
Hard to shift from one server to another
Sometimes the vendors or providers lock the data and it cannot be shared before their permission. What if a company wants to share that data with another vendor as well? In such a case that is impossible to do. This phenomenon is known as Vendor lock-In. The time that will waste getting the permission or pass codes, will ruin the nature of tasks. This problem is built into the system. It needs to be rectified on the maker's level. A solution should be introduced that may allow the company to share data from one vendor to another vendor easily.
Confidentiality
Sometimes when you allow a third party to analyze your data, you are compromising your confidential information. There is no way the system will hide sensitive information from any outsider. The Internet has a very easy break-in system. A good hacker can easily break in the use the information in their favor. So companies who have security-based services cannot rely on cloud computing. It can rule out all the information that will eventually destroy the bigger purposes.
Conclusion
Cloud computing is a very versatile and flexible tool for handling data and resources. By taking the right commands and keys you can handle your data very efficiently. It has so many benefits. It also has a few disadvantages and security risks. But with the right policy, you can minimize them as well. After taking those steps, you have a trustworthy and reliable mode of saving data in your business.